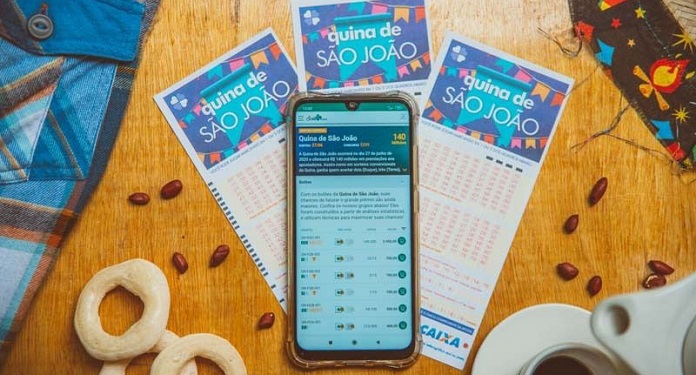 The Quina de São João 2022 draw, the second special lottery of the year, with a total prize of BRL 195 million, was held on June 25. Sorte Online, a lottery innovation company, had several pools awarded in the contest, distributing a value of R$ 458,110.68. In all, there were 54,327 winning bets.
The Sorte Online pool that had the biggest prize in the contest was a game that used 30 different dozens, distributed in 5,964 bets. The prize pool for this group was BRL 56,448.38.
Two other pools had prizes around R$42,000, one of them comprising 14,316 bets, while the other was created with more than 310,000 games. Lucky Online pools are based on data intelligence, always aiming to maximize the chances of winning.
The Quina de São João draw was held at Espaço da Sorte, in São Paulo (SP), and the following dozens were drawn: 35 – 36 – 49 – 75 – 80. with a prize pool of R$17,813,226.63 for each. The second tier had 2,026 winning bets, with the prize being R$7,045.11 for each winner.
Many Sorte Online players have already won prizes from Quina. Upon receiving the amount in their accounts, gamblers can use the prize in two ways: request the redemption of the prize, which is carried out within five working days, or allocate the balance for future bets.
About Sorte Online
Created in 2003, Sorte Online has already handed over more than R$180 million in prizes to players across the country. The innovation company in the lottery market has a platform that allows a digital experience for those who want to bet on national contests.
Combining intelligence, data and technology, Sorte Online enhances the chances of players to win prizes in lotteries. In addition, on the platform it is also possible to check tips, news, statistics, probabilities and the lottery result in real time.