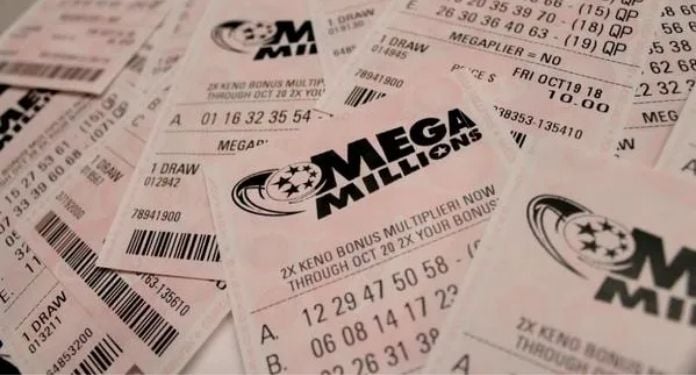 Mega Millions is one of the most famous lotteries in the USA and the world, not only because of its huge and generous prizes, but also because of the chance for foreigners to participate in drawings without being in the United States.
The lottery will draw a prize of US$157 million, more than R$756 million, on the night of this Friday, May 27. The good news is that Brazilians can try their luck and play Mega Millions with official lottery tickets through TheLotter, an online services site.
Find out how TheLotter works
The site offers online lottery services with local agents in the United States who purchase official lottery tickets on behalf of customers around the world.
Prior to the prize draw, the paper ticket is scanned and a copy goes to the online account the user has created at TheLotter.
US lotteries do not require the player to be a US citizen. But in order to collect any prize, the lottery ticket must not leave the US territory.
For this, all tickets are kept in a safe in the United States, and customers receive a scanned copy in their account as proof of ownership.
Several prizes have already been raffled off to punters from all over the world.
TheLotter, which has been in business for nearly 20 years, already has a proven reputation, having paid over US$105 million to around 7 million winners worldwide, including: Ecuador, Colombia, Brazil, Panama, El Salvador, Costa Rica, Mexico, Canada, Russia, Australia, Iraq and Spain.
The betting site has many success stories, such as a pensioner from Panama who won 30 million dollars playing a Florida lottery.
Here's How To Bet On The $157 Million Mega Millions Prize
For betting on US lotteries, TheLotter website offers a single line for a price below $5. Check out the step-by-step guide:
Go to TheLotter website and go to the Mega Millions section.
Choose the number of lines you want to play on.
Choose the lucky numbers you want.
Complete the purchase.
If you win a lottery prize on the site, the total amount of the prize is full, as the company does not charge commissions on the prizes. All minor winnings go to the online account, and you can withdraw the money at any time or use the amount for other lottery bets.
In the case of a jackpot, the player must personally claim the winnings from the local offices of the lottery chosen for the bet. When this happens, TheLotter provides an attorney free of charge to assist with the prize collection process.