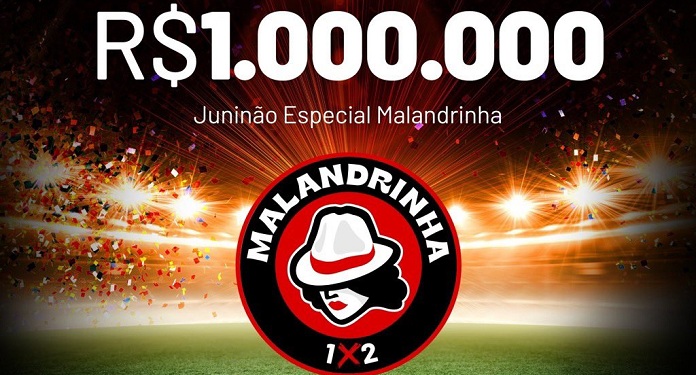 The KTO is starting to promote a special version of its lottery, the Malandrinha Eurocopa, which will pay out a fantastic prize of R$1,000,000 to the player who guesses the result of 20 games in the main competition for national teams on the European continent.
With the pandemic, the typical celebrations cannot be done traditionally, however the oarraiá' atmosphere is already present for the brand. The expressive jackpot is part of the 'Juninão' action, which presents several facilities for customers to have fun with the sporting championships this month of June: free spins, risk-free bets and highly special cashbacks.
In addition, the company is planning to release some new features, which should be detailed soon. Therefore, this year's Festa Junina will be a little different, but no less fun. Since players will be able to play a lot with the KTO, with the return of the Campeonato Brasileiro, the Copa America and the Euro Cup.
Regarding the two championships involving teams from South America and Europe, the house has developed a complete guide with betting suggestions and data prepared by experts. Therefore, sports fans will be able to have an even more detailed base to make their guesses and expand the chances of victory.
As for the special edition of Malandrinha, if no one wins the maximum prize, there will be a draw for a consolation prize worth 50,000 reais for those who hit 18 or 19 matches. And, all participants will be able to compete for free bets of 100 reais.
About KTO
It is a vibrant and innovative brand that has a secure, licensed gaming platform and a team that has years of experience in the segment.
In addition to providing entertainment for sports fans, the company also has partnerships with boxer Esquiva Falcão, the soccer clubs Santa Cruz and Cascavel, as well as KTO/Caxias do Sul Basquete and KTO/Blumenau Basquete.