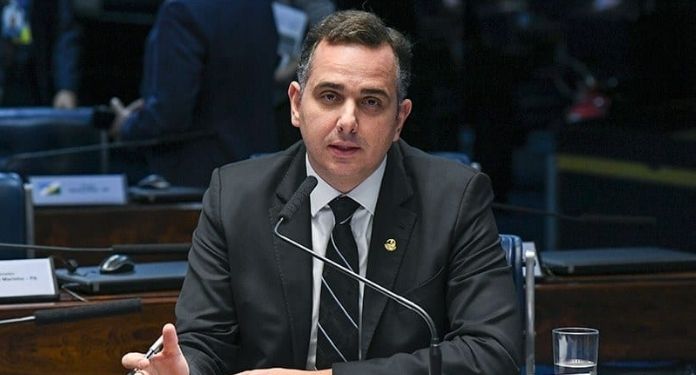 Last Thursday (4/28), the president of the Senate, Rodrigo Pacheco (PSD-MG), met with deputy Felipe Carreras (PSB-PE), rapporteur in the Chamber of bill 442/91, which seeks to regularize gambling in Brazil.
At the meeting, Pacheco promised to schedule the project in the Senate in 2022. The proposal was approved in February this year by the Chamber of Deputies and, since then, it has been sitting in the drawer of the PSD senator from Minas Gerais.
Carreras and Pacheco also talked about possible rapporteurs for the project in the Senate, which could be: Davi Alcolumbre (União-AP), Irajá Abreu (PSD-TO) and Veneziano Vital do Rêgo (MDB-PB).
The Gambling PL faces strong opposition from the majority of the congressional evangelical bench. President Jair Bolsonaro has also publicly declared that he will veto the proposal if it reaches his hands.
About the project for the release of betting games and its approval in the Chamber of Deputies
On February 24th, the Chamber of Deputies approved with 246 votes in favor and 202 against, the basic text for the legalization of betting. The project allows practices such as casinos, bingo, Jogo do Bicho and online bookmakers. Regarding digital platforms, one more step will be needed, which is the regulation of the Executive.
The president of the Chamber, Arthur Lira (PP-AL), acted for the project to be voted on in the plenary. The rapporteur, deputy Felipe Carreras (PSB-PE) spoke with the leaders of the parties to adjust the proposal to meet some demands.
In addition, the proposal establishes a new tax, Cide-jogos, to collect 17% of the gross revenue of businesses linked to gambling activities. The resources will be directed to sectors such as tourism, environment, culture, public security and natural disasters. While the incidence of Income Tax on award-winning individuals will reach 20% on top of the net gain.
Carreras also recommended the definition of a specific series of "crimes against gambling and betting" to penalize, among other irregularities, people who defraud the results of games or bets.