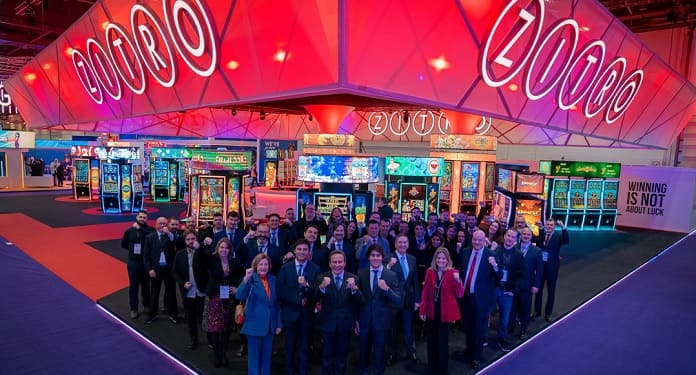 At this year's ICE London, Zitro presented its biggest and most recent innovations for the European market. The event served as a stage to highlight the diversity of game titles featured across the four cabinets in the GLARE product line. From the company's reliable service and technology, to its attractive slot game suite and through its iGaming content, Zitro has demonstrated why winning is not a matter of luck!
"Our team was excited to showcase our new products designed to increase casino operators' revenue," said Sebastian Salat, Zitro's President International. "As a company with a strong international presence in the European market, ICE London 2023 provided the perfect opportunity to present our latest offerings to a global audience."
Zitro demonstrated its commitment to product development and innovation by launching a diverse range of products aimed at improving player engagement in casinos. Visitors to the booth could check out the new slot titles presented in GLARE formats: Altius Glare, Illusion Glare, Allure Glare and Fusion Glare; Four separate cabinets with unique features ensure an immersive gaming experience for gamers.
Among the new game titles on display was Mighty Hammer, a 4-level multi-game featured on Allure Glare, featuring 4 different game themes and 3 unique bonus links. Increase your stake and activate the "Thunder" Bonus Link and discover the power of the Hammer for more frequent and bigger prizes.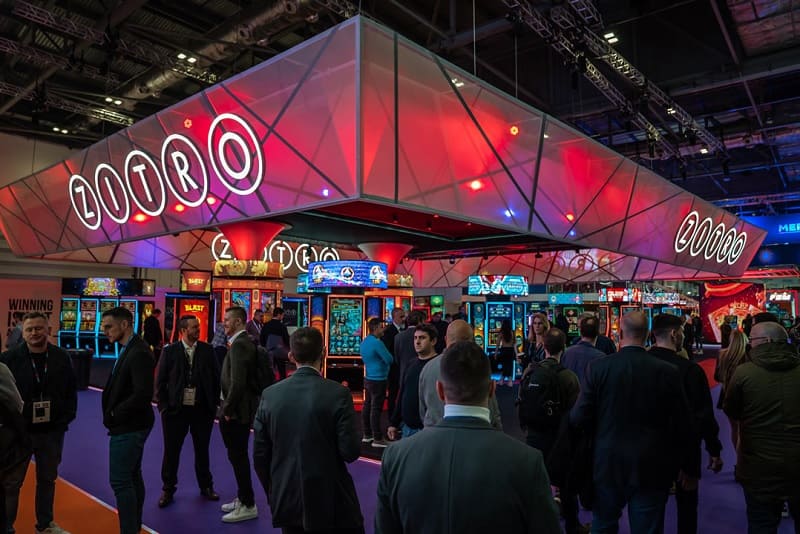 Also on display was the Mega King, available for the Allure and Fusion Glare cabinets. With this slot machine title, the more you wager, the bigger the jackpot you win. Mega King also includes an amazing "ENERGY BOOST" feature, which allows players to get a much higher hit rate in the Bonus Jackpot.
Zitro also released Fantasy Wealth, from the Seven Chests series, a 4-level progressive game with 4 fantasy-inspired characters and a new Seven Chests feature. Players are transported on an exciting journey, chasing down golden chests to trigger the Jackpot Ferris Wheel, which guarantees players a sure prize. This latest release from Zitro immerses players in an incredible adventure and offers an unrivaled gaming experience.
Also presented at ICE London 2023 was Fú Shòu Qí Tian, ​​a 4-level multiplayer game based on Eastern mythology and designed exclusively for the Altius Glare cabinet. Colossus Fire also debuted in the Illusion Glare cabinet. This 4-tier progressive multigame includes 4 game titles, as well as up to 3 unique bonus links, where it's easier than ever to hit the MEGA jackpot while increasing the prizes every spin.
The company's highest performing titles Link King and Link Me are back and better! Zitro introduced the new Boost Series with a new "Boost" feature for a much higher hit rate for the bonus jackpot. These game titles were displayed on the Fusion Glare cabinet.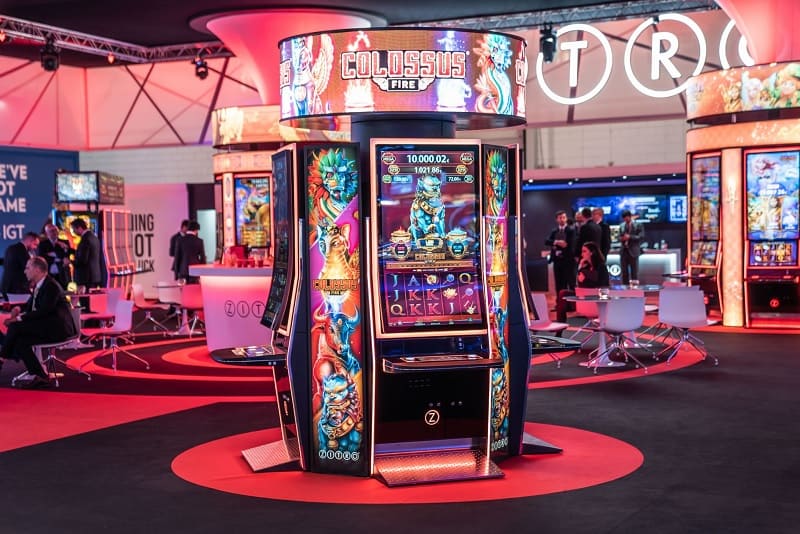 News from Zitro Digital
The company presented its innovations to the online market through its Zitro Digital division. With an extensive library of video slot games and video bingo, Zitro Digital offers in the progressive "multiway" category the 88 Link Series with "Kokeshi Dolls" and the recently launched Bashiba Link Series with "Emperor".
In addition, Zitro Digital offers "multiline" progressives such as Link King and Link Me Series, featuring games such as "Lady Dragon", "Kuan Kung Gold", "Buccaneers Booty", "Totem of Spirits", "Sweet Tropical Fruits", and "The Funny Lucky Children", among others. Zitro Digital also offers standalone games and a vast collection of video bingo games.
"We are proud to showcase the breadth and diversity of our gaming products at ICE London 2023, highlighting our ability to supply a wide range of cabinets for land-based and online casinos. The event was a wonderful opportunity to reconnect with European customers and show them all the best games we develop for the market," added Sebastian Salat, Zitro's International President.