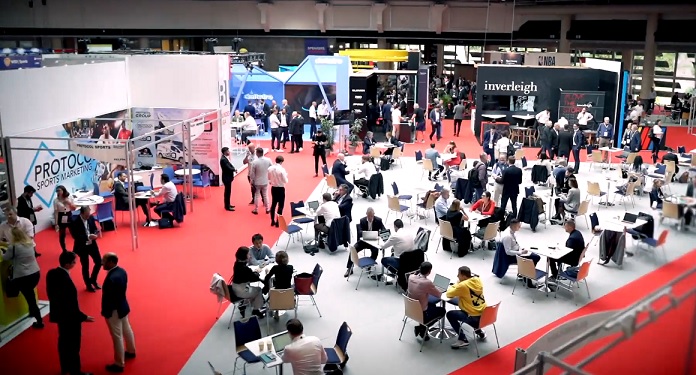 Finally, the SPORTEL community came together again in Monaco, France. The first day of the premier convention in the sports, technology and media business world was filled with handshakes, hugs and real face-to-face meetings.
In addition, the exhibition spaces remained packed with excellent sessions at Speakers Corner. The organization predicts that the second day will be as promising as the opening day of SPORTEL 2022.
Passionate, inspiring and successful! A look at the life of ONE CHAMPIONSHIP Founder, President and CEO, Chatri Sityodtong. The SPORTEL organization released an interview about the executive's personal journey and ONE's plans.
Opportunity to participate in 2023 events
SPORTEL is also providing a relevant opportunity for the participants of this edition in Monaco to win a pass to be in one of the main events of next year's calendar. Interested parties must stop by the SPORTEL booth, chat and leave their business card to compete for entry into one of the following conferences:
Bali, February 23 to 24, 2023;
Miami, May 9-10, 2023;
Monaco, 23 to 25 October 2023.
All roads lead to SPORTEL Monaco 2022
Schedule for the second day of SPORTEL
Dashboard: Unlock the future value of your sports files
During the pandemic, sports archives provided fans with the entertainment they craved. Sports leagues, teams and broadcasters rediscovered their vast media archives as sources of content to keep fans engaged while the world was on lockdown. Simon Jones, UK Studio Manager Iron Mountain Entertainment Services (IMES) promotes a discussion on why and how to properly care for their aging physical and digital media assets and how IMES helps our customers unlock the value of their sport files.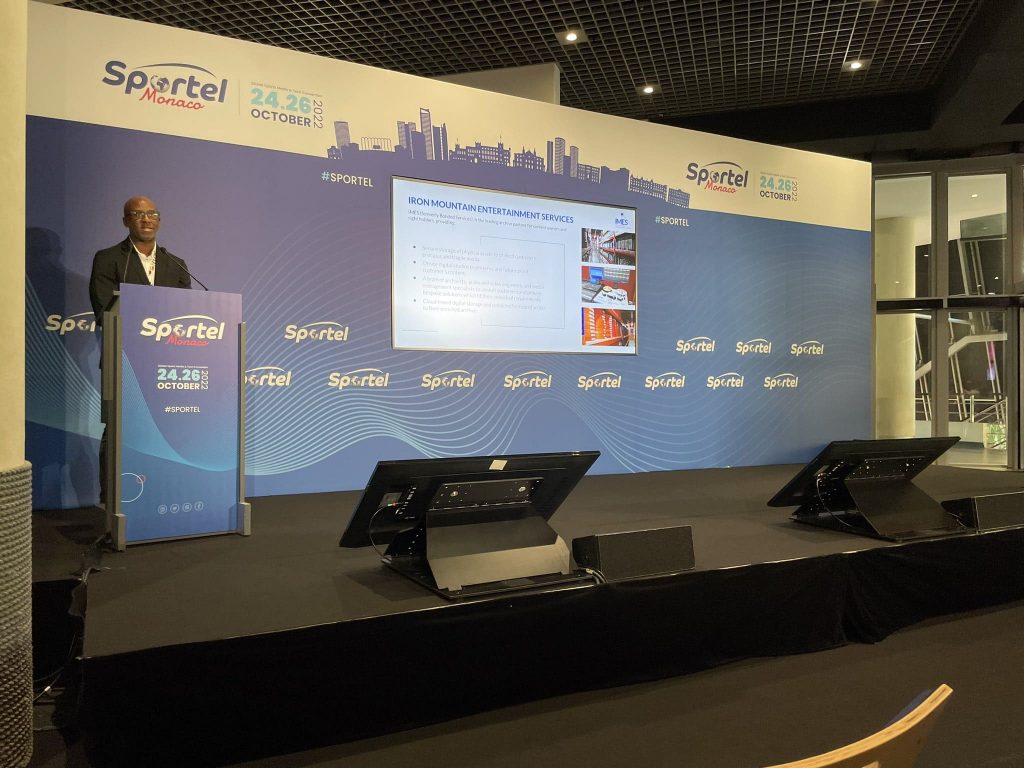 Masterclass: OTT, streaming and social media
More and more sports fans are engaging with content through OTT services, web streaming and social media. More importantly, all three mediums give you the chance to reach fans in different ways, maximizing the potential to grow your revenue and fan base. Experts Ken Kerschbaumer (SVG), Carlos Silva (C360), Peter Bellamy (Endeavor Streaming), Anmol Malhotra (Snapchat), Meghna Krishna (Magnifi) discuss technology and tool strategies and considerations that can improve your company's digital offerings.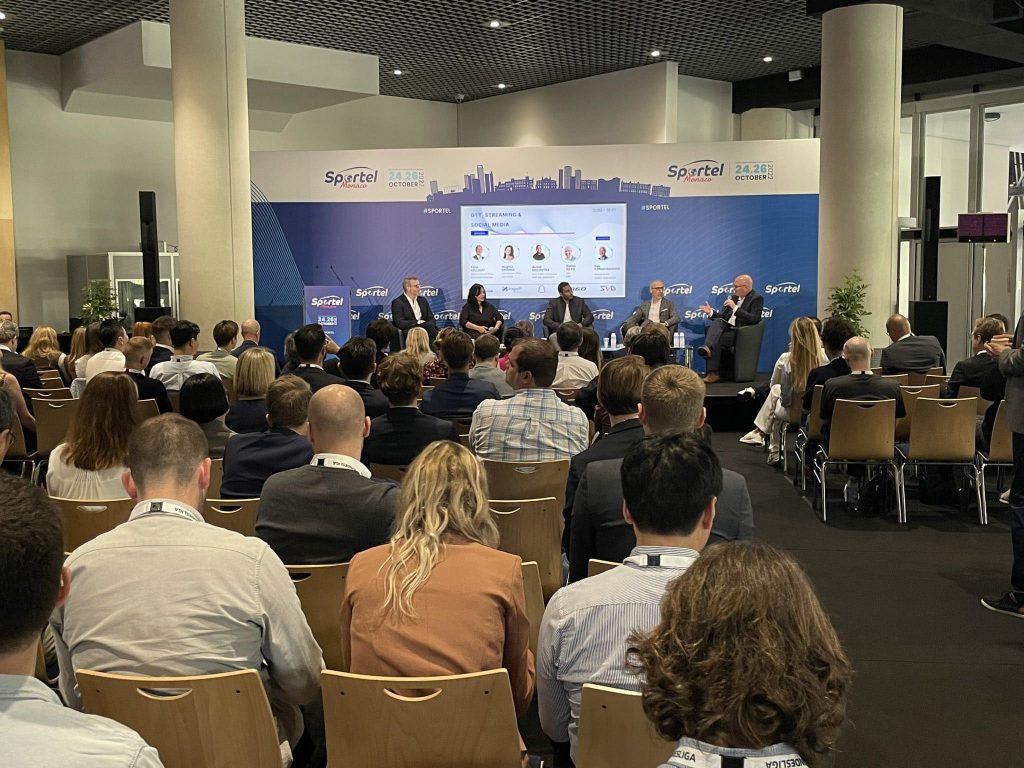 Dashboard: Driving new revenue growth with immersive event attendance experiences
Streaming and streaming services are all struggling to get the attention of viewers. Almost all broadcasting and streaming services offer viewers the same one-size-fits-all solution from live events, and this has led to viewer fatigue and viewer disengagement from live streams. The numbers confirm this disengagement by showing that more viewers are using a second screen to get relevant information about the event while watching the live broadcast on TV. Christof Haslauer (Nativewaves) leads the discussion.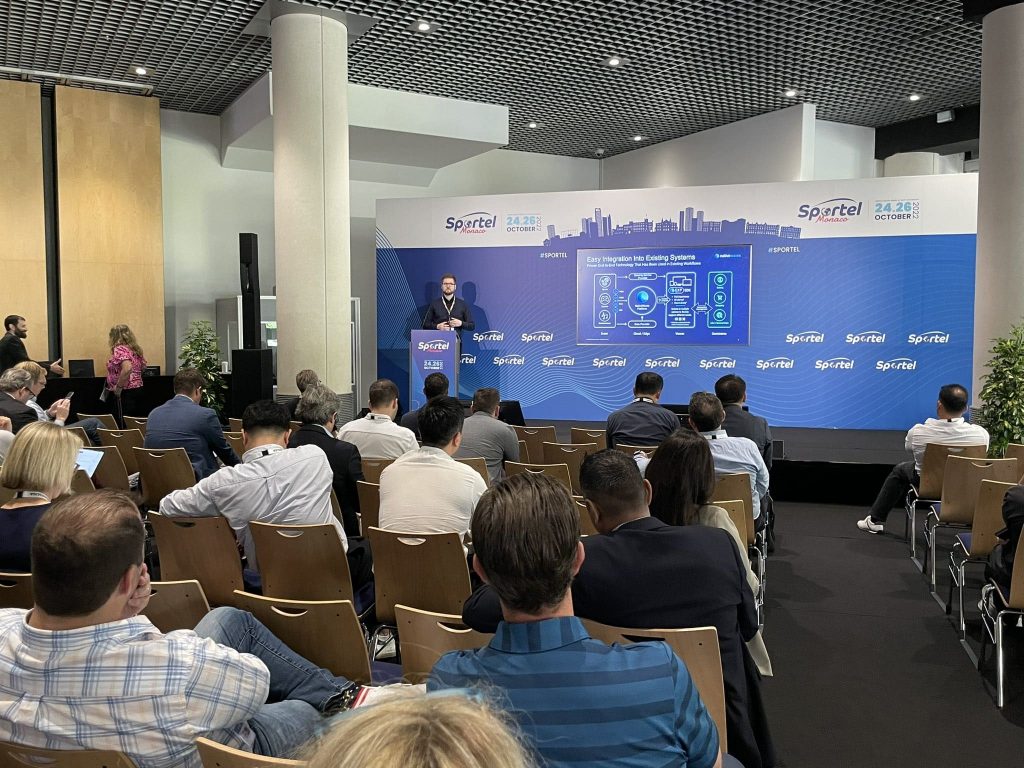 Panel: Addressing digital strategy with Europe's top football leagues
Leaders of Europe's biggest football leagues Leonard Soler (LaLiga), Shaka Arnon (WSC Sports), Steffen Merkel (Liga GMBH), Pierdamiano Nunzio (Lega Serie A) share how they are successfully leveraging innovation and technology to engage fans and develop new revenue streams. They talk about the need to continually evolve their offering to meet the needs of fans, some of the tools they are using, and what their digital strategies are advancing.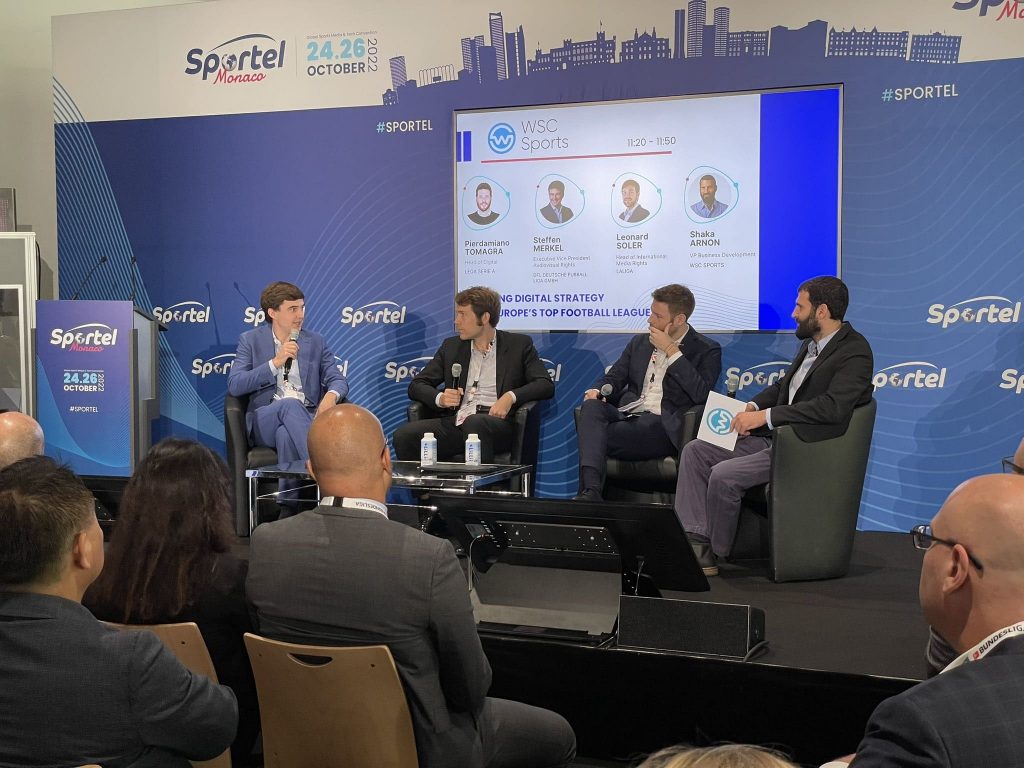 Panel: Streaming – Sports in Scale
This session describes how innovations in OTT streaming techniques and intelligent AI-based traffic management mechanisms will enable sports streaming platforms to deliver high-quality 4K footage with low latency, social experiences, betting, immersive multi-camera views, and more. . All on a grand scale with Julien Signes (Synamedia Video) on stage.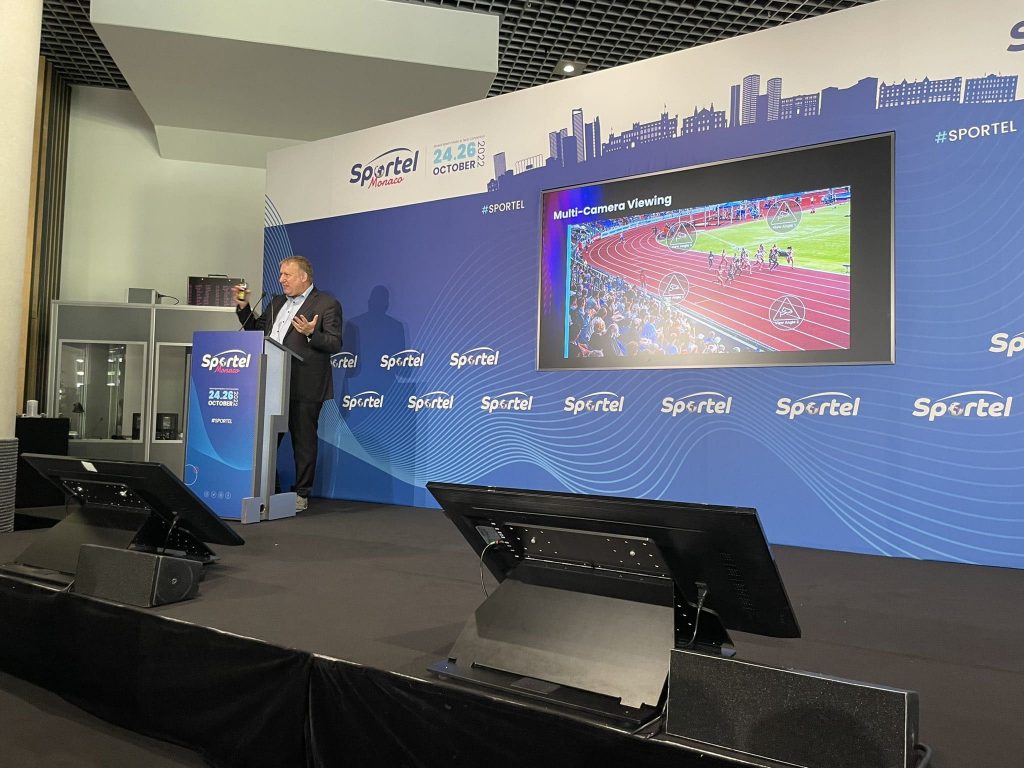 Dashboard: Tokenization and Digitization of Sports Brands and Fanbases
How can a sports brand that has a passionate fan base open up new revenue streams and bring a new level of fan engagement to its fans? Vladimir Liulka and Samir Ceric from Blocksport present some answers that combine all the necessary digital assets and present a unique business model.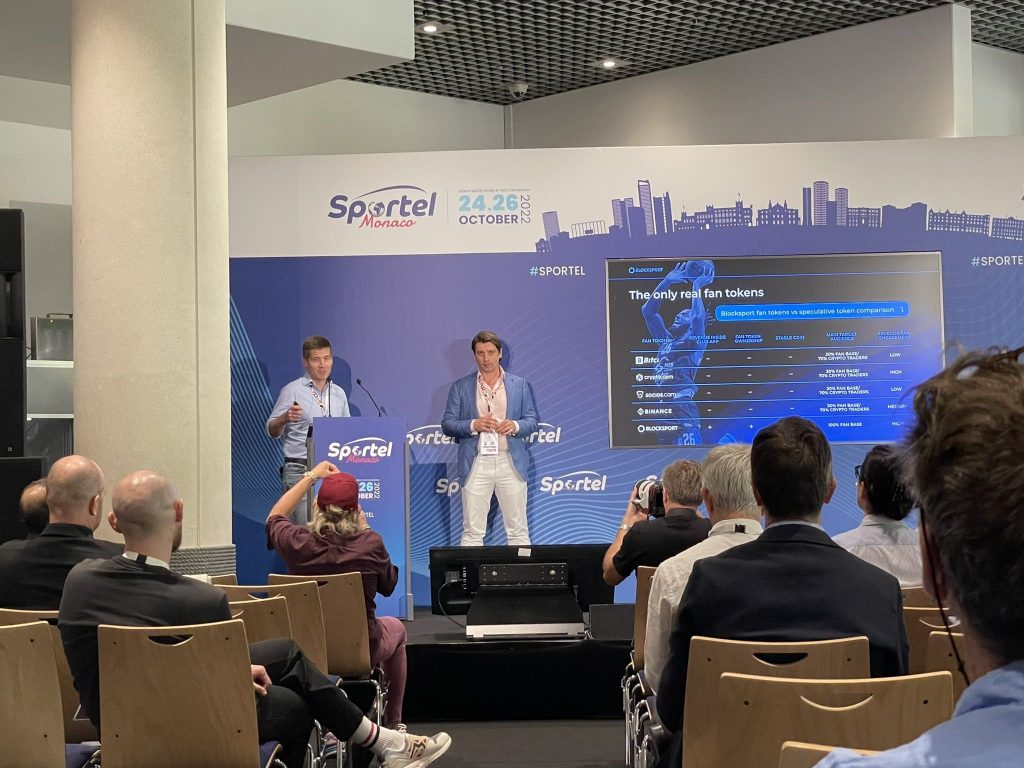 Masterclass: Sports and live event solutions
Ross Video's Scott Barbeiro and James Ransome present solutions for live and sporting event production, and aimed at drawing fans deeper into the game. Tailored end-to-end production solutions enable partners around the world in sports facilities and eSports production to deliver immersive experiences for fans attending events as well as those tuning in to the action at home.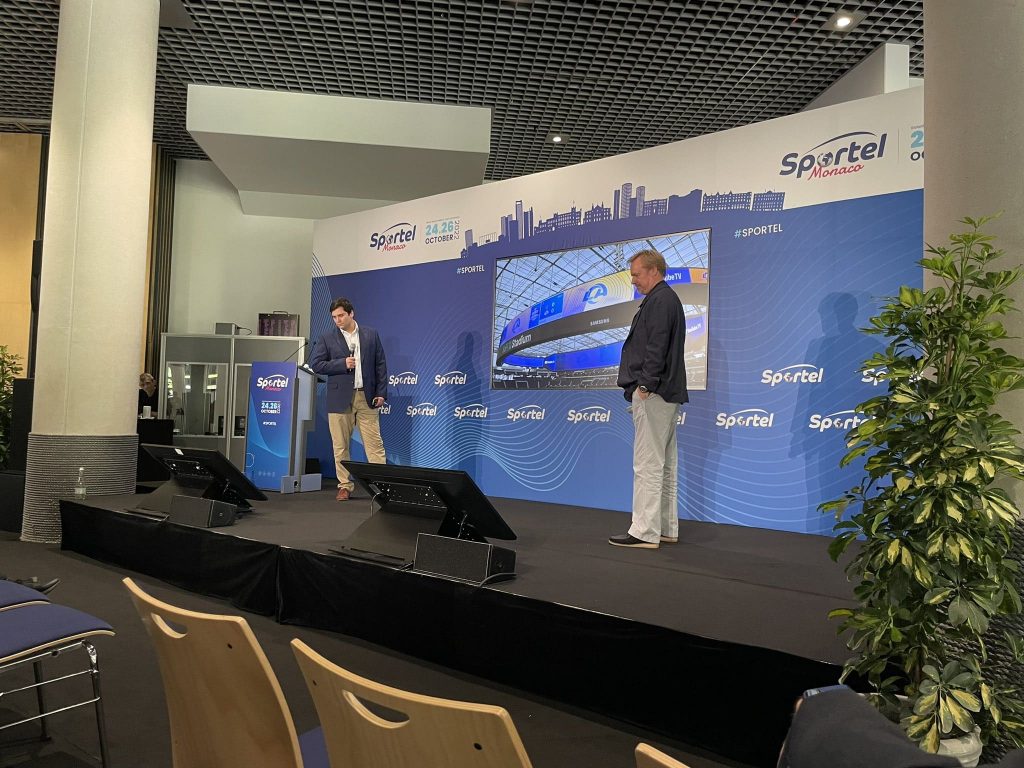 Panel: NFT's, Metaverse and Web 3.0: building a fan-centric future
The digital age is moving towards Web 3.0, an era where NFTs will allow the creation of unique collectibles and experiences, the Metaverse will allow fan avatars to explore virtual stadiums and other environments, and cryptocurrencies can be used to buy everything from content to experiences. Join Ken Kerschbaumer (SVG), Luis Goicouria (PSA Tour), Samuel Westberg (Livelike), Joe Caporoso (Whistle) to learn how your company can benefit from these technologies.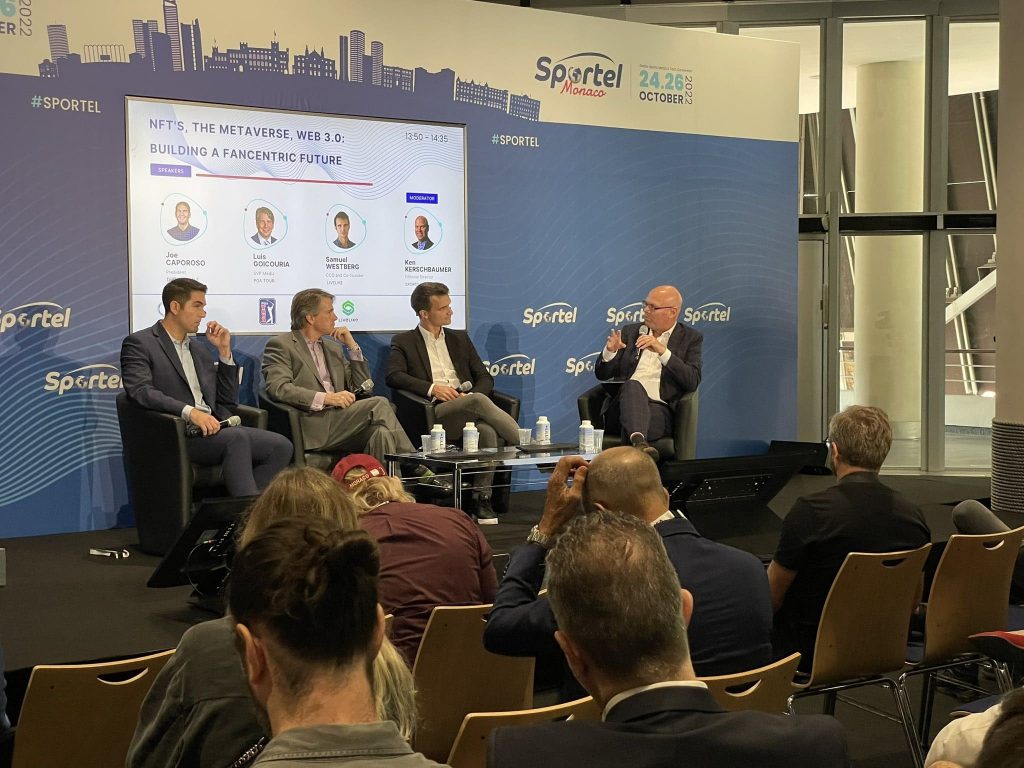 Masterclass: How the Sports Industry Can Produce More Live Content and Stay on Budget
This presentation shows how the latest cloud-based IP technology and remote production solutions enable sports broadcasters, federations, teams and leagues to broadcast, produce and share high quality live content across multiple platforms at a fraction of the cost. Ofir Zardok's (Liveu) presentation includes examples of best practices from around the world by leading sports organizations.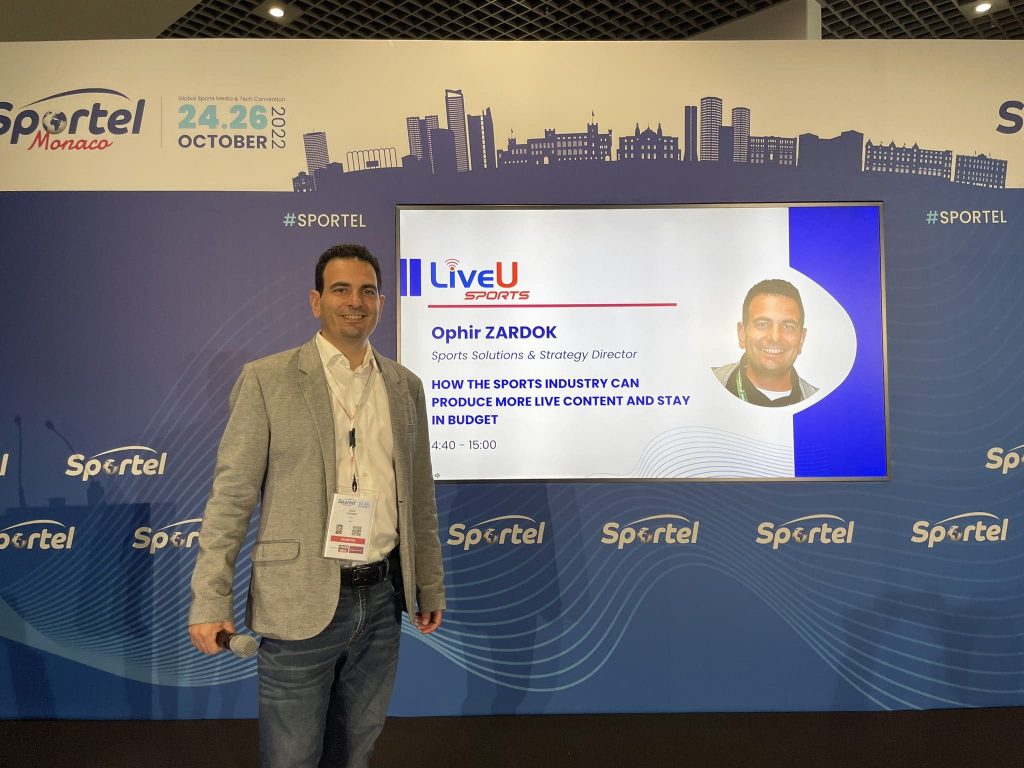 Panel: Sports Piracy – The Billion Dollar Scam
How does the organized criminal piracy ecosystem work? How pirates steal sports content from broadcasters' sports rights and OTT service owners and deliver it to their pirate users at the legal broadcaster's expense. What is the latest technology that rights holders and broadcasters can use to monitor, detect and stop illegal piracy and remove their content from pirate networks? Synamedia's Simon Brydon has a few options.
Dashboard: Why linear and pay remain key parts of optimizing your media strategy
As rights holders increasingly scramble for attention, many are considering how to optimize their media distribution strategies. By following these new strategies, Nielsen Sports estimates that it will increase the audience – this could mean additional amounts in revenue for sponsoring brands through increased exposure. Ricardo Dennis (RDA) and Colina Phelan (Nielsen) lead the presentation.
Masterclass: Unlocking Myths – How Today's Fans Follow Football
Much has been said about a profound change in media consumption habits and, in particular, in the way new generations follow football. Javier Tebas, president of the most followed league in the world, debunks a series of false myths and shares the reality of how fans of all generations follow and enjoy football today.
Dashboard: Reach and engage your fans in a new way with the live solution
The Live to Theater solution gives fans the opportunity to come together and enjoy the games, matches, eSports, concerts or movie premieres they love in an immersive live experience. Kaan Jemili (Visaic) introduces unique streaming technology that delivers a high-quality, cost-effective experience that brings people together and engages fans on the "big screen" in a new way.