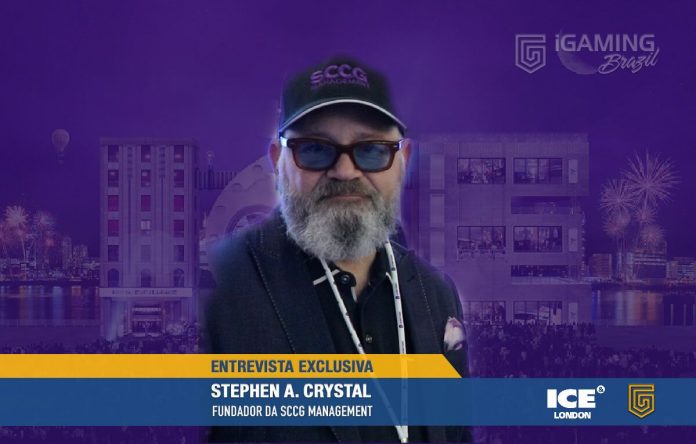 ExCeL London became the world hub of the gaming and betting industry due to ICE London 2022. The main players in the global market met face to face again, allowing the portal iGaming Brazil to carry out a series of interviews. SCCG Management founder Stephen A. Crystal took the time to speak with our team at the event.
Stephen stressed that it is always very interesting to be with colleagues from all over the planet, to meet old and new friends, especially after the suspension of the event last year. "It's great to be back," said the executive, who resides in Las Vegas, in the United States.
As he lives in the 'Gaming Capital of the World', he insisted on reinforcing that the city is doing very well, receiving more events, festivals and visitors in its gaming rooms and casinos. "Las Vegas is Las Vegas and there is only one", he pondered.
Regarding the Brazilian market, Stephen A. Crystal admitted that it is not yet possible to say when the regulatory process will be finalized. Therefore, many players are waiting to enter the country only when everything is formally resolved.
The SCCG founder, in turn, understands that Brazil is the next big opportunity for the industry and has everything to become one of the biggest betting markets on the planet.
Confira a entrevista exclusiva com Stephen A. Crystal, da SCCG Management: