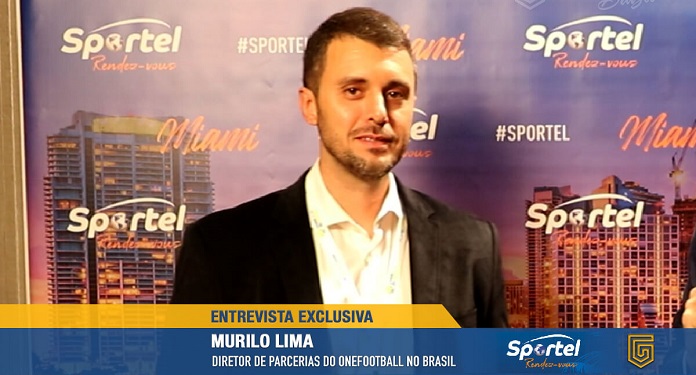 The first edition of SPORTEL Rendez-Vous took place on March 14th and 15th in Miami, United States, presenting a dynamic and relevant agenda for the media, betting and sports technology industry. As in Monaco in 2021, the iGaming Brazil portal covered the event in loco and had the opportunity to interview several influential names in the North American and Brazilian market, including Murilo Lima, Manager of Partnerships with Clubs, Leagues and Federations at OneFootball .
Launched 12 years ago, OneFootball is a portal and app with over 100 million users worldwide. As Murilo reported, the app has an audience mostly of young people, and started with the dissemination of games, goal alerts, gradually evolving to offer news and videos of clubs and live game broadcasts.
Currently, giant teams from Europe are shareholders of the platform, such as Real Madrid, Bayern Munich and Barcelona. In Brazil, OneFootball has partnerships with teams such as Palmeiras, Corinthians, Flamengo and sports entities such as the Brazilian Football Confederation (CBF).
With 125 global partners, Murilo Lima stressed that the platform continues to invest in expanding content and live experiences for its audience. Nationally, the group has already offered three state championships: Carioca, Catarinense and Paranaense, in addition to broadcasting Bundesliga 1 and 2 for free.
The executive also highlighted that the entry of bookmakers into national football is 'a path of no return', arriving to benefit all players in the market. Furthermore, Lima pointed out that OneFootball has partnerships with virtually every house globally and a sponsorship deal with VBet for Bundesliga-related materials in Brazil.
Check out the full interview with Murilo Lima, Manager of Partnerships with Clubs, Leagues and Federations at OneFootball:
https://www.youtube.com/watch?v=nZpe8d-Wg6M