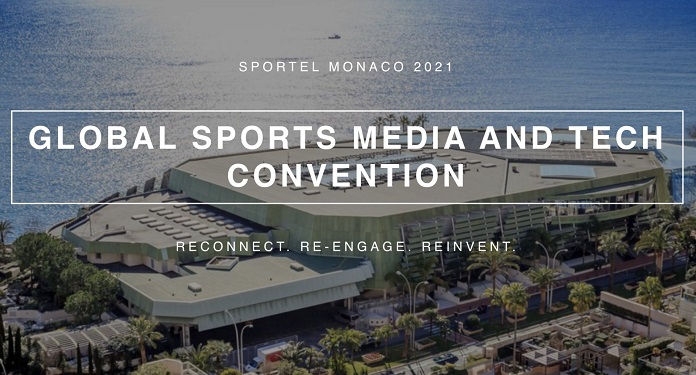 Leading global conference on technology and sports content and media rights, SPORTEL kicks off this Tuesday, 5th, in Monaco, France. The event, which runs through Thursday, is one of the first fully face-to-face international outreach this year to allow the industry to meet.
Therefore, the convention marks the re-encounter of the market, the launch of new products and services. The 2019 edition had more than three thousand participants, around one thousand companies and players from 73 countries. With lectures, discussions and expert presentations, SPORTEL should detail emerging businesses, future trends and partnership opportunities.
In addition, the attending public has the chance to make contact with leaders and personalities from the sports, commercial and media areas, as well as take advantage of an engaging exhibition with the most relevant brands of today.
The iGaming Brazil team is already on site to cover SPORTEL, being the only correspondent in the Brazilian gaming sector. Thus, the portal will bring exclusive interviews, articles and records every day of one of the main sporting events on the planet.
SPORTEL Awards will be one of the highlights of the first day
One of the highlights of the first day will be the SPORTEL Awards ceremony, which will reward the highlights and memorable sporting moments of the year. The award will take place at the Grimaldi Forum Monaco, with the presence of Prince Albert II, from Monaco.
The event aims to bring together high performance athletes with their fans and enthusiasts of the environment. After all, the list of guests at the ceremony includes Olympic medalists and world champions and record holders. With the intention of honoring all sports, the most beautiful and exciting records will receive the Georges Bertellotti Golden Podium Award.
Another highlight of the SPORTEL Awards will be the 'Autobiography Award', awarded this year to one of the main names in Danish football, former goalkeeper Peter Schmeichel, for the publication of the book "ONE: My autobiography" with all the details of his victorious career.
The home of the sports industry
Over the past three decades, SPORTEL has established itself as the home of the sports industry, focusing on media rights businesses, broadcast event solutions, media technology, TV and OTT networks, marketing and sports communications.
SPORTEL has also achieved must-stop status for all companies wishing to expand trade agreements, share industry insights and keep up with the innovations of the growing sports market.