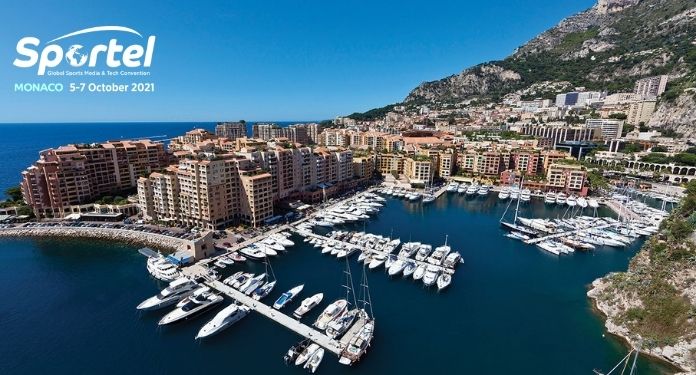 The world's leading event for media rights, technology and sporting content, SPORTEL will be held from October 5th to 7th in Monaco, France. The convention will be the first of an international reach in 2021 fully in person, thus aiming to bring the industry together. The fair will represent the reconnection of the world market and the presentation of new trends.
SPORTEL will receive several traditional exhibitors and visitors such as LaLiga, Matchroom, Eurosport, Feedconstruct, Eurovision and ITF. Another differential of this year's edition will be the inclusion of 50 new players in the event, such as Sportall, Sportaway, Toch AI, Quidich Innovation, Triton Poker Series, Freeway & Dreamwall, iGaming Brazil and many others.
Although the focus of SPORTEL 2021 promises to be "more European", numerous leading brands in the Americas are expected. The list includes names such as Endeavor, DirectTV Latin America, ESPN, Fox Sports and Major League Baseball.
It is worth remembering that the 2019 meeting brought together more than three thousand participants and registered almost a thousand companies and representatives from 73 nations.
With a series of engaging presentations and lectures, SPORTEL will address emerging and innovative systems in order to detail new business and partnership opportunities.
Guests will enjoy powerful networking with sports leaders and exposure to the world's leading brands.
In addition, iGaming Brazil will be the only national correspondent in the gaming segment to cover SPORTEL and will exclusively bring interviews, reports and images from one of the biggest sporting events in the world.
Check out the SPORTEL MONACO 2021 schedule
Tuesday, October 5th (Monaco time)
10:00 to 10:45 – The success of the LFL (French League of Legends): Bertrand Amar (WEBEDIA).
11:15 to 12:00 – eSports and traditional sports: Alexander Lewin (BLAST), Sam Cooke, (ESPORTS INSIDER), André Flackel (INFRONT SPORTS & MEDIA AG).
12:30 – 13:00 – How women's leaders and the public are changing the perception of sports media: Glen Killiane (EBU / EUROVISION SPORT, Marisa Reich (SHE SPORTS SWITZERLAND) and Anouk Mertens (THE ELEVEN GROUP).
14:00 to 14:45 – Different data challenges in eSports and sports: with Kirsty Endfield (SWIPE RIGHT PR), Moritz Maurer (GRID ESPORTS), David Lampitt (SPORTRADAR) and Kelly Birgett (ESPORTS CHARTS).
15:15 to 16:00 – America's Cup 36: Stephen Nuttall (AMERICA'S CUP) and Ana Lockwood (TELSTRA).
16:30 to 17:30 – Digital sports media changing the broadcast industry: Giles Domartini (CLEENG), Romain Rossi (DELTATRE), Thierry Boudard (SPORTALL), Vinayak Shrivastav (TOCH AI).
SPORTEL AWARDS: The ceremony that introduces each of the nominees to the public. Winners will receive their awards for sporting achievements and guests will be guaranteed emotional moments. One of the best moments of the night is the arrival on the "red carpet", where several international sports celebrities will pose for photos.
Wednesday, October 6th (Monaco time)
9:45 to 10:05 – Partnership Against Piracy: Practical Approaches to a Problem Without End: Thomas P. Riley (THOMAS P RILEY PC).
10:20 to 10:40 – Confront piracy using intelligence and get a clear ROI: Simon Brydon (SYNAMEDIA).
10:55 to 11:05 – How to increase profits and boost the brand through sound and music.
11:30 to 11:50 – How to start premium sports multi-screen media in just a few weeks: Pierre Debleme (SPORTALL) and Tony Loumé (FIGHT NATION).
12:20 to 12:40 – KISWE (company that develops live streaming technology for sports, entertainment and live video).
13:50 to 14:10 – Think like Nike, do like Amazon, win! Nell Joyce (THE CLV GROUP).
14:40 to 15:00 – How AR and IA help to increase your revenue in sporting events: Michel Lecomte (DREAMWALL) and Thibault Baras (DREAMWALL).
15:30 to 16:30 – La Liga presentation: Javier Tebas (LALIGA).
Thursday, October 7th (Monaco time)
8:30 to 16:00 – Networking – La Liga Lounge.
Business meets in Monaco
For over 30 years, SPORTEL has remained the home of the sports business industry, connecting the world to world-class experts in media rights, broadcast solutions, TV networks, OTT, media technology, sports marketing and communications.
Excellent meeting to close deals and share knowledge in the sector and a must for anyone who works or is interested in sports business.
Intensive networking with global sporting leaders and world-class exhibitors. Take the opportunity to meet global decision makers and explore the latest trends, changes and developments in the sports media and sports technology industry.