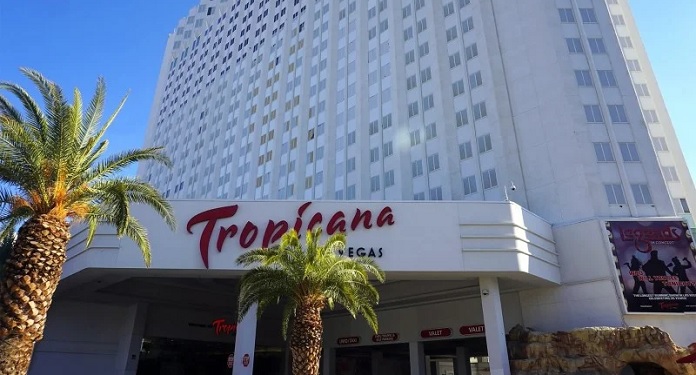 The Tropicana in Las Vegas has changed hands. Bally's Corporation has completed a $148 million agreement to purchase the resort's "non-land assets" from Penn Entertainment and Gaming & Leisure Properties (GLPI).
The takeover deal was signed in April 2021, but after a lengthy process that included approval from the Nevada Gaming Control Board (NGCB), Bally's now controls the property adjacent to the Las Vegas Strip.
And, it will lease the underlying property from GLPI for an initial period of 50 years, paying $10.5 million per year. This will earn Bally's a foothold on the Las Vegas Strip.
There is already a Bally's Las Vegas, which was once owned by the company's predecessor, Bally Manufacturing. However, it is currently owned by Caesars Entertainment and is undergoing a name change to Horseshoe Las Vegas.
Bally's has not said whether it will keep or change the Tropicana brand, but when the acquisition was announced last year, current retail president George Papanier said it will explore "significant redevelopment of the property."
"The Strip is visited by over 40 million players and visitors a year, which we believe will significantly increase Bally's customer base and player database," Papanier commented at the time.
Papanier also said more recently that the Tropicana will become Bally's "primary property", building on previous investments in the region. The Tropicana is located on the corner of Tropicana Avenue and Las Vegas Boulevard. It has 1,470 rooms, a casino and ample space for conventions.
About Bally's Corporation
Bally's Corporation is a global casino entertainment company with a growing presence, including award-winning casinos and resorts, as well as a broad portfolio of digital sports betting and casino offerings.
With approximately 10,500 employees spread across offices around the world, Bally's Corporation is one of the fastest growing companies in the industry.