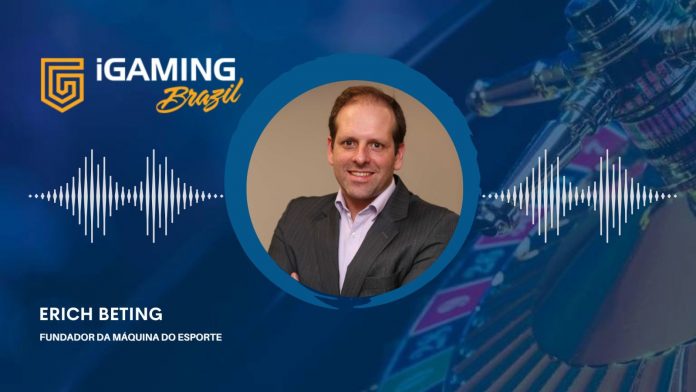 Erich Beting, journalist, sports marketing and communication consultant, founder of Máquina do Esporte (a site with more than 17 years analyzing the sports marketing market in Brazil), gave an exclusive interview to the iGaming Brazil portal and spoke about several crucial topics, including them, the entry of bookmakers in the country and still comments on how his strategy would do if he had to work with one of them.
The journalist spoke about his beginnings in the profession: created in 2005 as a project to "talk about what nobody talked about in the Brazilian sports media and about the sport business", the website Máquina do Esporte was launched by Erich Beting, after he had published by Folha de S. Paulo and Jornal Lance, being the first "open" and free website about sports business in Brazil.
In the interview given to the portal, he analyzes Sports Marketing in Brazil, commenting on how clubs learned to do Marketing compared to Europe and the USA.
It also comments on the importance of the fan for each club and company, which is often not seen as the main asset, but in the background.
Erich also discusses the entry of NFTs in Brazil, a feature of Fan Tokens used by clubs to attract fans. A market that has been growing alongside that of sports betting, which he also comments on.
Watch the full interview