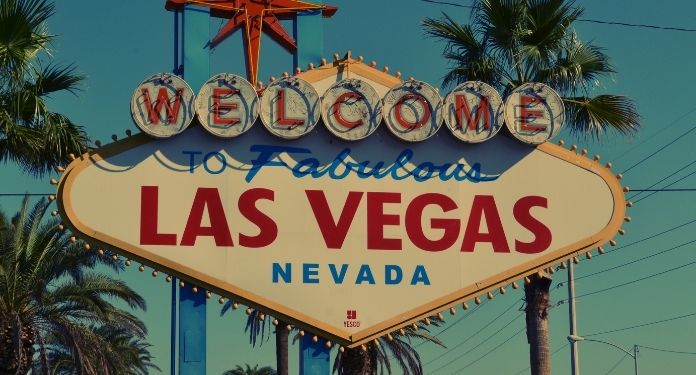 The Nevada Gaming Control Board reported that state casinos posted their 14th straight month of at least $1 billion in gaming revenue during the month of April, shattering the old revenue record for the month.
However, the numbers show that this is the first time in more than a year that the numbers have stagnated at a single-digit increase.
Casinos across the state brought in nearly $1.13 billion in gaming revenue last month, with more than 85% of the total coming from Clark County. This represents an 8.6% growth compared to April 2021. By comparison, in March, Nevada casinos saw a nearly 23% increase in gaming revenue.
Gaming revenue for the first four months of the year was up 28.4% compared to the first four months of 2021. Gaming revenue across the state hit record highs in 2021 with $13.4 billion, and more than $13.4 billion. 7 billion on the Las Vegas Strip.
While gambling venues have so far been able to continue the more than $1 billion boost, analysts cited by The Nevada Independent expressed concerns that Nevada could now enter a phase of slow growth attributed to high consumer costs associated with rising inflation, impacting the post-pandemic recovery of the casino industry.
Clark County and the Strip boosted statewide results last month. The former achieved $960.4 million in revenue, which represents an 11% increase over 2021; while the second saw $593.4 million in earnings, up 22.8% year-over-year. The Strip accounted for over 52% of the state's brand. Both markets broke their major revenue records for the month of April.
However, several state markets experienced notable declines. Downtown Las Vegas casinos saw a decline of 11.4% and the Boulder Strip registered a decline of 10.3%. Washoe County was also down 2.4%, and South Lake Tahoe was down 15% to $18.5 million. Reno, on the other hand, was the only market in the region with a revenue increase of less than 1%, which translated to $62.2 million.
Michael Lawton, senior economic analyst at the Gaming Board of Control, explained that during the month of April, there was an increase in international visitors that helped the Strip's results for the month, and highlighted that in 2021 the pace of recovery of the Strip casinos followed the rest of Nevada; he also stated that the Strip "will begin to face very difficult comparisons over the next few months."
Last month's schedule of events in Las Vegas also impacted its numbers, as it saw Korean pop band BTS playing live for four nights, a comeback from the National Broadcasters Association convention, and the NFL Draft later in the month.
In terms of tourism, Las Vegas saw just under 3.4 million visitors in April, up 31.4% from a year ago, according to the Las Vegas Convention and Visitors Authority. The number was 4.4% lower than pre-pandemic in April 2019. Las Vegas welcomed 377,400 convention and trade show attendees in April, which is 29% down from April 2019. Hotel occupancy on the Strip was 84 %, an increase of 18.4% from a year ago.
Direct air service between seven countries and Harry Reid International Airport during the month of April was 200,113 passengers, the highest one-month total in 25 months. The airport reported more than 4.25 million passengers arriving and departing last month, just down from 4.27 million passengers in March.
The number of international visitors to Las Vegas has increased since November, when pandemic-related travel restrictions on flights from Europe were lifted.
Nevada bookmakers and slots
In terms of sports betting and slots gaming, Nevada sports venues saw a 7% drop in revenue last month to reach $25.4 million.
Total stakes grew 27.2% to $582.6 million. Almost 73% of all sports betting was placed on mobile sports betting apps.
When it comes to slot machine revenue, the total rose to $804.1 million, up 1.4% from a year ago. Gamblers wagered more than $11.8 billion on slot machines during the month, an increase of 6.3%.