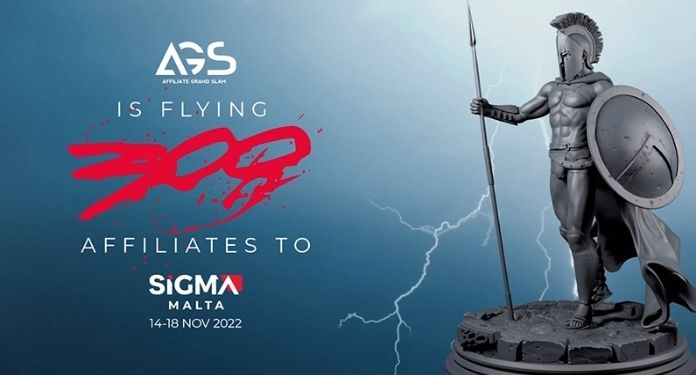 Following global success in Hong Kong, Tallinn, Kiev & Belgrade, AGS is once again taking the affiliate event, 300 affiliates, to one of Europe's most desirable locations in the Mediterranean: Malta.
From November 14th to 18th, AGS will host 300 Affiliates – one of the premier affiliate events in the gaming and emerging technology sectors – during one of the most anticipated conferences of the year, SiGMA Europe.
Occupying a grand hotel, SiGMA's newcomer affiliates will benefit from a load of 'extras' including complimentary round-trip flights, exclusive VIP chain dinners and fun-filled leisure activities in some of Malta's most beautiful locations. .
An internationally recognized center for business development and innovation, SiGMA is setting the agenda for the future of the industry as a whole, attracting visionaries and innovators to a first-class meeting place. When it comes to making the right connections with the right people – SiGMA offers the perfect environment.
SiGMA will open its doors to 20,000 attendees, including some great speakers and exhibitors. With 3 stages of content, competitive field events and an eSports tournament, participants will be able to be part of a large network of conferences, networking and entertainment.
The event will feature several highlights. From sunset cruises to a wrap party and everything in between – SiGMA offers unparalleled access to world-class networking opportunities.
SiGMA Europe's choice of location
With Malta being one of the first European states to regulate the betting sector, it is essential to say that the place is nowadays one of the biggest pillars of the industry. This makes it a natural choice for SiGMA's presence in Europe and a solid base from which to explore the future of the market.
Many opportunities will allow investors to leverage multifaceted businesses and double the chances of connecting with other entrepreneurs, regulators, politicians, thought leaders, suppliers and industry operators.