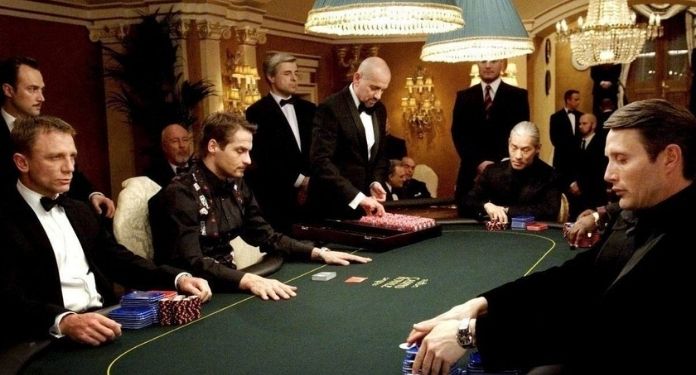 Many of the most successful series and movies of the last few decades have a direct connection with casinos and gambling, whether something related to poker, blackjack or even iconic characters and films about the game.
But why are gambling games so popular in movies? Many of these games have been around for a long time around the world, and even then, without major innovations, the genre continues to do very well on streaming platforms.
In the hugely successful movie 'The Hangover', Galifianakis' character is a true expert in knowing how to play dice correctly, also being successful at blackjack.
In addition, the romanticization of trips to Las Vegas is still very much present in great works of cinema. But is it the level of unpredictability and the highs and lows that these types of games provoke that make these productions so successful?
Some hits like 21 or Rounders continue to move communities around the world
Even with more than ten years, some movies are still very successful like 21 or Rounders. Numerous professional casino players also point to some of these movies as being an inspiration to start playing.
This is because not only are these features very emotional and dramatic, but they also have the ability to identify with the reality of hundreds of thousands of people, whether in the US or the rest of the world.
Currently, gambling games, such as online casinos, are extremely popular, which makes it natural that the modality has several adaptations in films, where even films inspired by facts seem to be able to reach an even greater number of interested parties.
One of the latest successes of this genre, even having Oscar nominations, was "The Big Move", in which a character, representing a true story, managed to succeed in organizing the biggest in-person poker sessions in the US, over a long period of time. of time.
Popularity of online gambling and casino games also helps in this success.
The online casino gambling market in Brazil has been growing a lot, and many expect gambling regulations to be defined in the country.
Everyone who plays has the goal of beating the odds of the games, even though, of course, the casinos have a slight advantage for every spin they play. But it is the risk and willingness to beat the odds that motivate these stories to be hugely successful, drawing the attention of a large audience.