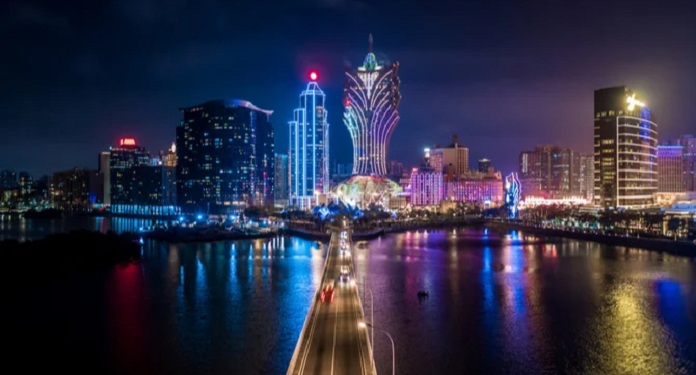 Gross gaming revenue in Macau (GGR) in April surpassed the $ 1 billion mark, an increase of 1% compared to the amount registered in March.
The data released by the Games Inspection and Coordination Office (DICJ) showed that the numbers were affected by the measures to contain COVID-19 cases in Macau, except that the April GGR is the highest monthly value since the beginning of the pandemic. , according to information from GGRAsia.
However, April's gross revenue is still 64% down compared to the brands accounted for before the pandemic. While the total GGR of casinos in the first four months of this year grew by 3% over the same period last year.
The expectation is that the "Golden Week of Labor Day" holiday, which takes place from May 1st to the 5th, will result in an increase of 20% in the number of visits and surpass the mark of 40 thousand visitors per day. The vice president of SJM Holdings Ltd, Ambrose So Shu Fai stressed that it is possible to reach the daily average of 50 million dollars of GGR in the casinos during the holiday.
This is because the Macau tourism sector is gradually recovering from agreements with China, in addition to easing travel restrictions imposed on Chinese travelers. In comparison, over the course of the Golden Week of the Chinese New Year, the average number of visitors per day reached approximately 13,000 people.
Macau gambling industry prepares to insert Chinese digital currency
In addition, the Macau market is gearing up for the introduction of digital RMB. According to the Sanford C. Bernstein and Co group, the Chinese digital currency tends to represent a long-term innovation for local businesses.
Currently, digital RMB is being tested in ten cities, with more than 1.2 million people using digital currency instead of real money. The objective is to improve the monitoring of the cash flow, which can also benefit the gambling and betting industry.