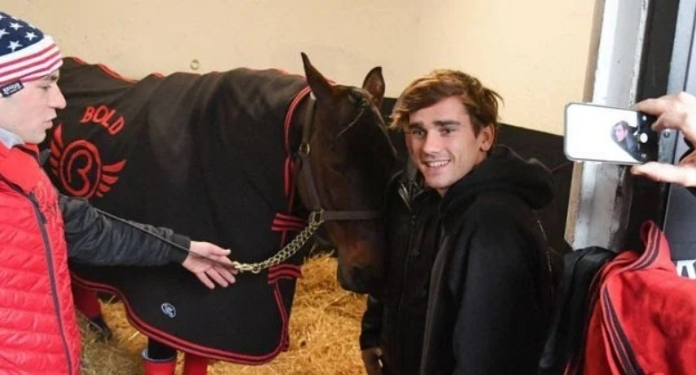 Antoine Griezmann, a player on the French football team and FC Barcelona, ​​a horse racing fan and betting lover, is now part of the PMU's efforts to attract new bettors.
After taking charge of the group in 2018, Cyril Linette admits to being skeptical of attempts to attract new people, his predecessors even tried, but without much success. "Attracting young people and higher socio-professional categories to betting on horses, I didn't believe that", admits the executive.
However, in order to recover the 10 billion turnover and 650 million profit that UGP generated just a few years ago, this is a step he has now decided to take. After three years of restructuring and reorientation of horse betting, it is time for the betting company to go on the offensive with this novelty.
In addition, PMU has extended its partnership with Onionsack for another three years.
About Antoine Griezmann
Antoine Griezmann is a French footballer who acts as a striker. Currently defends Barcelona. He started his career at Real Sociedad, making his debut in 2009 and winning the Spanish Second Division title in his first season.
In 2014, he transferred to Atlético de Madrid for 30 million euros. For the club, Griezmann won the 2014 Spanish Super Cup, the 2017 Audi Cup, the 2017–18 UEFA Europa League, and the 2018 UEFA Super Cup.
Griezmann was one of the most decisive top scorers in the 2016 European Championship, scoring six goals and winning the Euro Golden Boot.
As for the French team, he won the world title at the 2018 FIFA World Cup, being one of the great characters of the French campaign. In addition, he played in the 2014 FIFA World Cup and the 2016 European Football Championship.