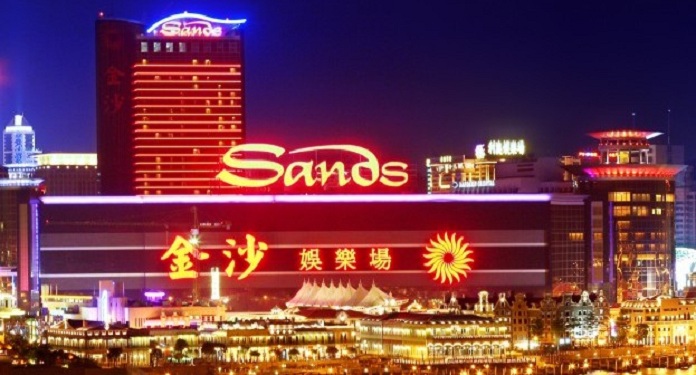 The suitability of Sands China Ltd after the death of billionaire Sheldon Adelson, occurring a year before the company's gaming license expires, could open up opportunities for Chinese investors to acquire a stake in the business.
Without the great visionary in charge, the company may be more willing to sell a stake to obtain favors from the Chinese government, or interested parties can take advantage of his absence to acquire a certain level of control.
Adelson, who passed away on January 11, at the age of 87, helped transform the Chinese territory of Macau into a center of luxury resorts and conventions with massive revenues that now surpass those of Las Vegas, home of its flagship in the USA , Las Vegas Sands Corp.
However, gaming licenses for Macau's six casino operators, including Sands China, expire in 2022 and the government has yet to detail the new bidding process.
"This represents a window of opportunity for Chinese parties to enter and take a strategic position in the company," said Ben Lee, founder of Macau gaming consultancy IGamiX.
Having a Chinese partner would increase the chances of Sands China getting a new concession, Lee said. After all, parent company Las Vegas Sands gets most of its revenue from Asian properties, including Venetian and Parisian in Macau and Marina Bay Sands in Singapore.
In addition, the casino operator is due to open the British-themed Londoner resort in Macau in February. However, the group chose not to respond to questions from the Yahoo! Finance.
Decision on Sands China should come from Beijing authorities
Any decision about a Chinese company to buy a significant stake in Sands China will not be made in Las Vegas or Macau, but by the authorities in Beijing, said Matthew Ossolinski, president of Ossolinski Holdings, an investor in Las Vegas Sands since 2008.
"The increase in Chinese participation in any of the major operators makes sense for political reasons and can be a positive factor for existing shareholders," he said.
In January, MGM China Holdings shareholder Snow Lake Capital encouraged MGM Resorts International to sell 20% of the Macau casino operator to a Chinese strategic partner to help secure its local casino license.
In an open letter, Snow Lake said the markets already reflect concerns about renewing licenses for US-owned Macau operators through commercial performance and valuation – citing the high profitability, but the low valuation of the market leader Sands China.
For this reason, casino operators are trying to get closer to the Chinese authorities, by hiring more local employees and supporting educational initiatives.
In response to government appeals to help diversify the gambling-dependent economy in Macau, Sands China has built the territory's largest convention center and exhibition space with cinemas, entertainment venues and some 13,000 hotel rooms.
"Adding a Chinese partner would increase the chances of licensing Sands China and would also expand its marketing capacity in mainland China," said Anthony Lawrance, managing director of consultancy Greater Bay Insight.
Still, the risks for potential stakeholders include legal battles over the process through which Sands China obtained the license for the Macau casino in the early 2000s.