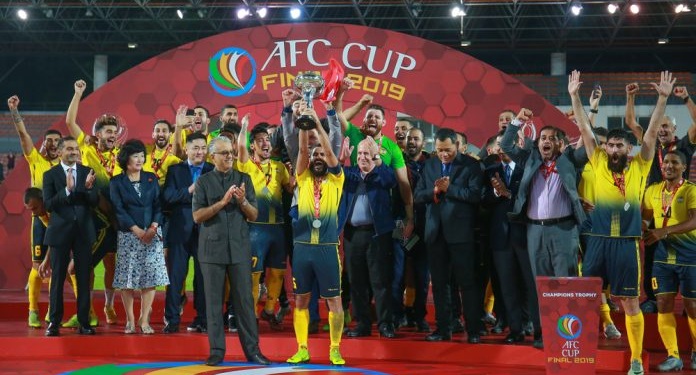 The Asian Football Confederation (AFC) hired Sportradar, signing an eight-year global agreement for data and video distribution services. The settlement is valid until 2028.
The contract, which was negotiated by Football Marketing Asia (FMA), will allow Sportradar to collect and distribute audiovisual content and data from both competitions involving national teams and club championships promoted by the AFC.
This is because the partnership includes major events, such as the 2023 Asian Cup, based in China, and the Asian Champions League in two cycles: 2021 to 2024 and 2025 to 2028.
"We welcome Sportradar as our official video and data distribution partner. The deal will bring Asian Football Confederation football closer to a growing fan base and international consumers, "commented AFC Secretary General Dato 'Windsor John.
AFC recorded drop in irregularities in football from the partnership with Sportradar
Since 2013, AFC has used Sportradar's integrity services to monitor corruption and incidents related to betting in its competitions.
Last year, the two parties chose to renew the agreement until 2023, with the Asian entity announcing that, as a result of the partnership, it recorded a 21% reduction in earnings manipulation across Asia.
"We are proud to be partners with AFC at this decisive moment for Asian football. With the importance of Asia, we believe that this agreement is a strategic opportunity that will give us another advantage in the region with a sport that is growing in terms of participation and audience, "said Sportradar CEO Carsten Koerl.
Koerl added: "This puts us in an unparalleled position to present all the services we have to offer to involve more sports rights holders in the region."
In addition, Sportradar took over the contract from Stats Perform, which acted as an official data provider for the Asian Football Confederation between the years 2017 to 2020.
Patrick Murphy, the CEO of Football Marketing Asia, also spoke. "Innovation has always been the key to the new era in Asian football. Allowing data from AFC and related media to be distributed in real time and with a minimum of delay is fundamental to improving the fan experience, which in turn positively impacts the value of our football ".