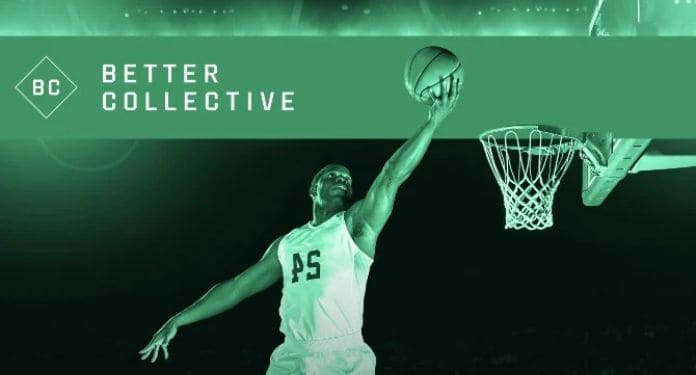 Better Collective reported revenue of €56 million (US$55.5 million) for the second quarter of 2022, up 40% on the year-ago period.
Quarterly EBITDA decreased by 3% year-on-year to €12.2 million, with an EBITDA margin of 22%. Cash flow from operations more than doubled to €22.5 million, while new depositor customers grew by 93% in the period to 387,000 customers.
The group made its second largest purchase in history in the period, acquiring Futbin and related domains for a total price of up to €105 million. It also established a new media partnership with the Philadelphia Inquirer to provide "engaging sports betting content, data and statistics to the publication's readers of approximately 10 million monthly visitors", with the partnership co-branded with Action Network.
Also in the quarter, Mikkel Munch-Jacobsgaard was named Director of Investor Relations, with the executive bringing "insights and network into the international capital markets through long experience working with Institutional Share Sales at both Danske Bank and SEB".
In the first six months of 2022, revenues grew by 57% to €123.4 million, with EBITDA increasing by 37% — compared to the same period in 2021 — to €35.3 million. Revenue from operations grew by 31% to €35.6 million, with an increase in the number of customers from 371,000 to 737,000.
"The period was a productive quarter," said Better Collective Co-Founder & CEO Jesper Søgaard. "Our geographic diversification has really proved its worth as the Europe & RoW Publishing business continued its strong momentum in both revenue and earnings."
"Our US business experienced 90% growth and negative EBITDA, which is in line with our strategy to continue large-scale investments in what has quickly become our largest market."
Better Collective also announced a partnership with Boston Globe Media's, to offer its readers betting odds and tips for upcoming games, with team and player reviews, and direct links to sports betting platforms.
The partnership will be co-branded with VegasInsider, a subsidiary of Better Collective, and is expected to be operational before the end of August.
Kayvan Salmanpour, Chief Commercial Officer, Boston Globe Media, commented, "We are excited to partner with the Better Collective to provide Boston.com's millions of readers with a single, holistic resource for all the data and information they want as some of the most passionate fans of the sports world.
"Boston.com provides readers with best-in-class content, data and statistics through its award-winning sports coverage and will now be a hub for information on the exciting world of sports betting"