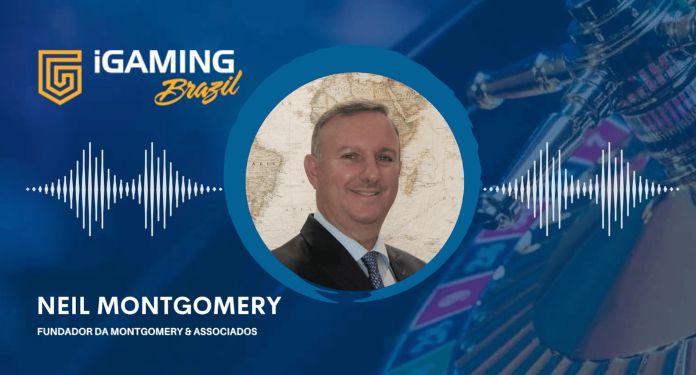 Today the iGaming Brazil portal brings a chat with lawyer Neil Montgomery, partner and founder of Montgomery & Associados, based in São Paulo and present in Rio de Janeiro, Vitória and London.
Neil talks to us about several subjects, including the current topic, the regulation of sports betting in Brazil.
The lawyer specialized in different areas of law explains how he sees this issue of legalization in terms of short-term implementation; its pros and cons for tax, labor and national growth.
It also opines on what could legally happen if the stipulated period of four years (started in December 2018) of the process of regularizing sports betting in Brazil ends.
Will it be better for Brazil? Is this the moment? Will it really happen?
These and other questions are discussed throughout the interview that Neil Montgomery so enthusiastically gave us.
The entire betting and online gaming industry is booming even though there is still no definitive regulation. How does Neil see this panorama? Is it a reflection of the market, of the certainty that we will have an approval?
Check the interview in full