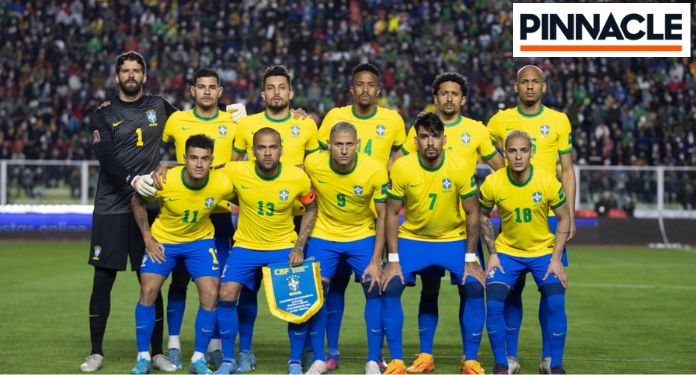 We have never been in such a good moment for the Brazilian team. With an impeccable record in recent months and players of the highest level in world football, Brazil arrives at this 2022 World Cup as the biggest favorite, according to bookmakers.
This year the World Cup will take place between November 20 and December 18, in Qatar, West Asia region. For the first time the tournament will be held in an Arab country and the expectations of fans and fans of the sport are higher than ever.
The biggest competition in the world is reserving a range of opportunities in the sports betting sector, considered one of the biggest segments of the entertainment and iGaming industry. The tournament, which takes place every 4 years, has always had significant engagement from fans at bookmakers, and this year the sector promises to surpass previous editions in terms of volume of bets and guesses.
Pinnacle, a world-renowned betting brand, has already raised the main World Cup odds on its website, where Brazil emerges as the favorite to win the international competition and rank first in Group G, followed by Switzerland, Serbia and Cameroon. em primeiro lugar no Grupo G, seguido por Suíça, Sérvia e Camarões.
In addition to delivering its duties and obligations, a betting brand offers a range of opportunities for customers and punters alike. Pinnacle's portfolio ranges from traditional sports such as basketball, football, volleyball and many others to the most famous e-sports such as League of Legends, CS:GO, Valorant and Dota 2.
Company is one of the most recognized company in the iGaming industry, which has been providing top-notch services to its customers and partner brands for over 20 years. In addition, Pinnacle is keeping an eye on the Brazilian market, which promises to be one of the largest in the world when the update is complete and in effect.