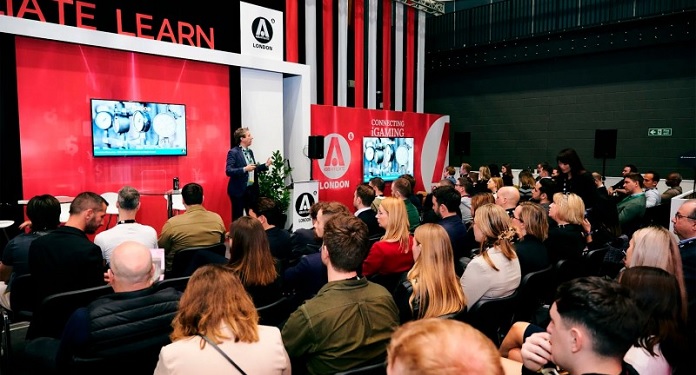 The 2022 edition of iGB Affiliate London, which took place in April at ExCeL London after a two-year absence imposed by Covid-19, was an international celebration with industry professionals from a total of 87 countries. The top 10 nations represented included the United Kingdom (1,522 participants), Malta (490), Israel (223), Cyprus (115), Sweden (99), Bulgaria (90), Spain (83), Netherlands (83), Portugal (71) and the United States (67).
In other insights confirmed by organizer company Clarion Gaming, around 8 out of 10 participants (79%) were part of the final decision-making process with 38% operating in the US – a number that matches pre-registration data. .
iGB Affiliate London Portfolio Director Naomi Barton said: "The international appeal of the iGB brand was underlined with the list of nations represented at ExCeL London, which stretches from Suriname to Switzerland, Kazakhstan to Kenya, and the United Arab Emirates. to the US In addition to the international composition of the event's exhibitors, they also had access to a high proportion of senior leaders and influencers".
iGB Affiliate London numbers
Barton pointed out that 47% of respondents were there for the first time and that 1 in 8 (12%) were new to the gambling industry. In addition, 16% of the participants represented companies with less than 2 years. "All of this reflects positively on the status, appeal and international reputation enjoyed by the iGB brand as the industry's premier live event," he added.
iGB Affiliate also staged the launch of the ASCEND mentoring initiative designed to support women early in their careers by offering time, advice, feedback and guidance provided by established industry peers.
The event hosted the iGB Conference, which included 13 business-centric streams delivered by some of the industry's leading authorities, as well as the iGB Affiliate Awards, which recognized innovation, creativity, integrity and talent in 14 different categories.
"The team is now fully focused on the July issue of iGB Live!, where we will be building on the success experienced by the brand since becoming the first live event in the gaming industry to return in Fall 2021, and working to consolidate its position. among the top three in-person events on the gaming industry calendar," he concluded.
iGB Live will take place July 5-8 at RAI Amsterdam, and has been described by the company as "the only iGaming event that converts global business for anyone in the igaming industry and B2B affiliates who want to drive traffic from quality players and improve/create the most innovative online betting solutions in the era of exponential growth".