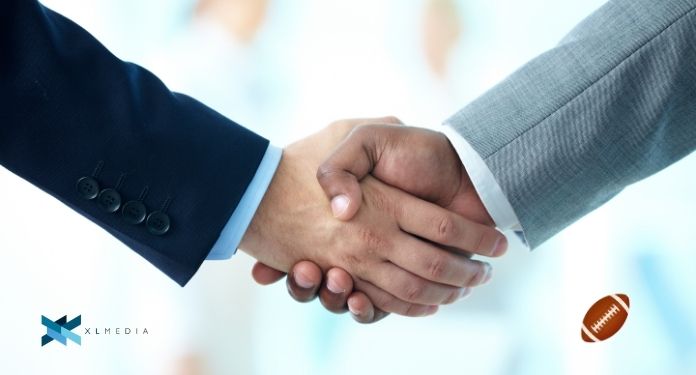 XLMedia acquired Saturday Football Inc. for a total value of $23 million, plus $1 million in long-term incentive stock.
The digital marketing company will pay $11 million upfront, plus an additional $12 million, payable over three years.
Founded in 2014, Saturday Football Inc. is a major online publisher of college football news, currently operating two websites (Saturday Downsouth and Saturday Tradition). The former focuses on the southern states, while the latter focuses on the Midwest. Together, the sites generate an audience of ten million monthly visits.
"We are delighted to acquire Saturday Football Inc., consolidating an already extremely productive working relationship," said XLMedia CEO Stuart Simms.
"Over the past twelve months, we've known the business very well and we've been extremely impressed with its people, its systems and, most importantly, its market reach," he continued.
"This transaction provides additional depth of operation and reach to our sports footprint, which we believe is quickly becoming a significant growth driver for our business. With the next college football season about to begin, timing for this transaction couldn't be better, with our growing US presence ideally positioned to further support the Saturday Football Inc team." completed.
The three founders of Saturday Football Inc. – Josh Gates, Kevin W. Duffey and Jonathan T. Cooper – will remain with the company and will receive $1 million in long-term incentive shares from XLMedia.
XLMedia North America Head Ken Dorward commented: "We are thrilled to deliver XLMedia's strategic vision for Americas sports and look forward to welcoming the Saturday Football Inc. team, which truly complements our existing portfolio as we pursue this once in a generation Opportunity in the US."
About XLMedia
XLMedia Plc is a leading provider of digital marketing services, using proprietary tools and methodologies to drive high value engagement for its customers.
As such, the group has three divisions based on its main marketing methodologies: content and search engine optimization through its publishing division, digital media buying and its partner network.