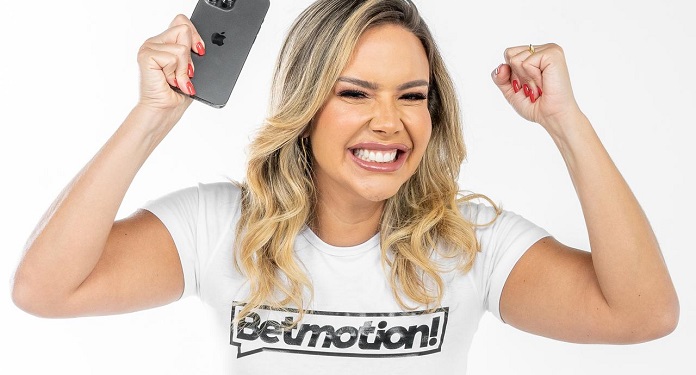 Betmotion continues to reinforce its team of ambassadors. Dani Boaventura arrives to join MMA fighter Mackenzie Dern, goalkeeper Everson and digital influencers Negrete and Billy.
Journalist and presenter for ESPN Brasil, Dani is a content creator, as well as a speaker and master of ceremonies. For more than a decade in sports journalism, she has relevant coverage in her curriculum such as the World Cup, Olympic Games, Nascar and Rally dos Sertões, among other events.
In addition, she became the first woman to host Linha de Passe, the broadcaster's traditional football program. Dani Boaventura will host digital content for Betmotion, in addition to participating in various actions created by the brand.
"Dani arrives to fill an important gap in our team of ambassadors. She dominates sports communication with property, owner of an excellent image, and that is why we are very excited to develop branded content with her", said the Country Manager of Betmotion in Brazil, Fernanda Gomes.
"I always say that sports journalism is entertainment with credibility. Betmotion's experience and seriousness allow me to take this mentality to a new segment. I come with tips for sports betting and to approach a new audience. I'm really excited, and I hope to have fun," added Dani.
About Betmotion
A pioneer in the field, Betmotion has been operating in the market for 14 years and operates on several fronts, with more than 40 providers, with more than 3,500 games in different areas, such as sports betting, bingo, casino and slots, among other activities. It has a team of more than 100 people spread across Latin America and Europe, and offers 24-hour service to users.
The streaming platform within the site has more than a thousand sporting events. The company sponsors names such as player Everson, MMA fighter Mackenzie Dern, as well as digital influencers Negrete and Billy from Br Futsal, all brand ambassadors.