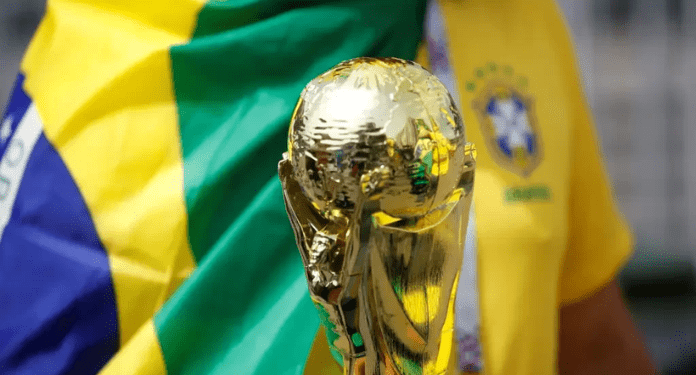 Today we have the 9th day of the World Cup in Qatar and, according to the bookmakers, Brazil is already starting the week as the big favorite in the match against Switzerland. The team must guarantee its early classification, as the game between Serbia and Cameroon ended in a 3-3 draw.
In group H, we have Portugal as the favorite against Uruguay and South Korea and Ghana should play the most balanced match of this 9th day of competition, with the South Koreans having a slight advantage, according to odds from 3 online bookmakers: bet365, Sportingbet and Betfair.
If Brazil wins, it will pay odds below 1.50 – the lower this value, the more favorite a team is. In case of a tie, the odds pay more than 4 and an unlikely Swiss victory goes up to 8.00. The odd is the quotation of the value that a bettor wins if he manages to get his guess right. In addition, it points out the probability of a certain scenario happening.
Cameroon vs Serbia
This was the second most favored game of the day, which started at 7am. The match ended 3-3, but before that, the Serbs win was paying odds between 1.72 and 1.75, while the Cameroon win was paying odds between 5.00 and 5.25. A draw – like what happened – was also very likely, with odds between 3.50 and 3.60.

South Korea vs Ghana
At 10 am, we will have one of the most balanced games of the day according to the data collected from the 3 betting sites. South Korea is the slight favorite, paying odds between 2.55 and 2.60, and a victory for Ghana pays between 2.95 and 3.00. In case of a tie, the guess will pay between 3.00 and 3.10.

Brazil vs Switzerland
Starting at 1 pm, we will have the most anticipated game of the day for all Brazilians! Brazil is paying odds between 1.44 and 1.46 – proving its broad favoritism. An unlikely Switzerland victory pays between 7.00 and 8.00; and the tie pays between 4.25 and 4.33.

Portugal vs Uruguay
In the last game of the day, at 4 pm, Portugal is the favorite to beat the two-time champion Uruguay. The Portuguese odds are at a maximum of 2.00, while the Uruguayan ones are between 3.90 and 4.25. Even a draw is considered more likely than a celestial victory.