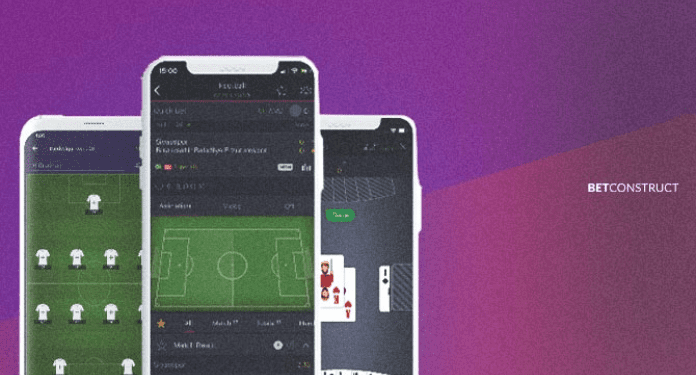 BetConstruct has just released the latest version of their sports betting app. The newest version of the online mobile app offers customers a number of new features, including: allowing consumers to sign up for an account, live streaming events, depositing or withdrawing funds, and new promotional offers.
The software also expanded access to 70,000 live matches across a range of over 120 different sports, with a new user interface and improved functionality.
BetConstruct is the lead partner for the Global Gaming Awards, the most recent of which was held online earlier this month, the Global Gaming Awards: Asia.
Earlier this year, BetConstruct enlisted the services of gaming consulting firm, Hybrid Interaction, on its official marketplace. The Armenia-based consulting firm offers various services to iGaming brands, many of which can now be ordered through BetConstruct's platforms.
Hybrid Interaction Associate Consultant Narine Hovhannisyan commented on the deal: "We are pleased to strengthen our existing relationship with our friends at BetConstruct and look forward to extending our knowledge to their ever-growing list of esteemed partners."
"As a product manager myself, I know how much time and resources can be saved by being pointed in the right and most efficient direction to start with."
"We welcome all BetConstruct customers to take a guided tour of their own operation, through the eyes and minds of professionals with decades of experience in iGaming," added Narine.
BetConstruct continues to provide sports betting across multiple global markets, with its new Android app offering new and diverse options for potential operators.
About BetConstruct
BetConstruct is an award-winning developer and provider offering services in the following modalities: sports betting, live casino, skill games, poker, fantasy sports, social platforms and more to deliver entertainment and opportunities to all customers.