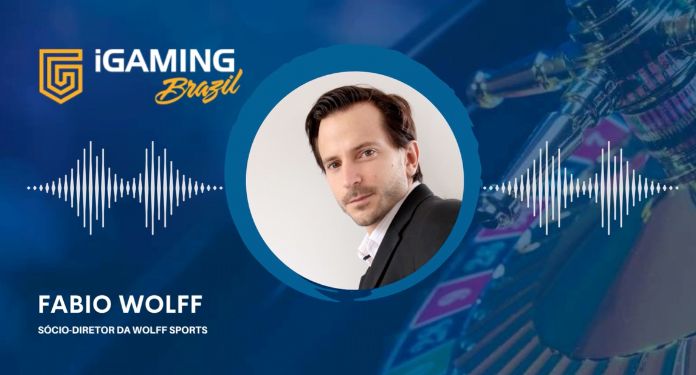 Wolff Sports is the Sports Marketing agency that most closes sponsorships in Brazilian football, having signed more than 103 contracts with clubs during its 16 years of existence, including the "big four": São Paulo, Palmeiras, Corinthians and Santos.
An agile agency, without bureaucracy, with Sponsorship as its core business, according to its own creator.
Fábio splits his time between the marketing agency, his biweekly blog "MKT Esportivo", his podcast Sponsored! and Trevisan, a college where he teaches Marketing and Sports Management (MBA).
He recently received the award for Sports Marketing Professional of the year in South America, an award given by Confut Sudamericana and comments on what this recognition means to him. "A victory for me just for being among the three nominated professionals, I was very happy and satisfied"
The businessman comments in the interview about the image management of the player Endrick, a new partnership that quickly became a very rewarding experience for him, because despite having already worked with brands and ambassadors, he says that this is the first time they have the freedom of 'designing a strategic plan' of career, of image positioning, based on the plan of three super careers of super stars of the sport: Nadal, Federer and Cristiano Ronaldo.
"It bothers me to turn on the television and not see athletes abundantly. This happens on the eve of a competition, like the World Cup, an Olympics, but it's not often," he says.
"You turn on the TV and you don't see country duos, Luciano Huck (with all due respect), for example, Marcos Mion, Anitta, but you don't see sportsmen, unfortunately." That's why Fábio says it's an opportunity for one or more athletes to be protagonists, where Endrick with his absurd potential, both on and off the field, will make a difference.
Wolff also talks about the marketing market in sport compared to 10 years ago, the differences in relation to the European market. "The market has evolved, but not in the way we would like."
"We have to take advantage of the other 70% of potential that we have and we're not taking advantage of it," he said.
Fábio also comments on his expectations regarding the regulation of betting in Brazil, among other plans for next year.
Check out the full interview with Fábio Wolff, from Wolff Sports
https://youtu.be/fDQX0SQlZ70