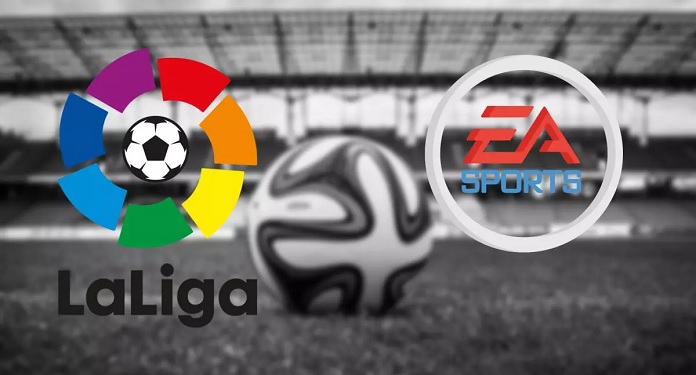 The 2022/2023 season of Spanish football hasn't even started yet, but it should represent a transitional process. This is because Santander must terminate its contract for LaLiga's naming rights at the end of this cycle. In Spain, the new league partner that organizes Spain's top football divisions is already being nailed.
Apparently, EA Sports will be announced as the new sponsor of one of the most valuable national leagues in Europe. According to the Spanish newspaper 'Marca', the new contract will last for five years and the company will inject 30 million a year for the rights.
The approach to LaLiga is seen as a strategic move for EA Sports, which will no longer have a partnership with FIFA to develop its own football game, EA Sports FC.
Created in 1993, the soccer simulator was introduced as FIFA International Soccer. The following year, it became FIFA Soccer. Only in 2006, EA Sports chose to shorten the name and present it as 'FIFA', in addition to the year of each release.
According to MKT Esportivo, the company disburses approximately 100 million dollars for licensing to the highest football entity to use the name, which also stimulated the rupture of the agreement.
LaLiga wants to leverage EA Sports' global reach
In addition to the superior financial contribution, since the bank pays around 17 million euros per season, LaLiga also wants to take advantage of EA Sports' global reach and its influence among the new generations.
The deal should focus on five factors: grassroots sports, branding, technology, digital and content. The intention of the new partners will be to work to expand and revolutionize the way of interacting with fans.
eSports betting growth
This interest of the Spanish league in strengthening relations with one of the best-known brands in the electronic games universe is also going through the period of gigantic growth in the sector. In recent years, the competitive eSports segment has expanded impressively and is already one of the most popular sports on the planet.
In addition, eSports has a strong connection with the younger audience, which is not always strongly connected to traditional sports. Therefore, bookmakers are attentive to this new demand and working to increase the coverage of the championships, as well as the available betting markets.