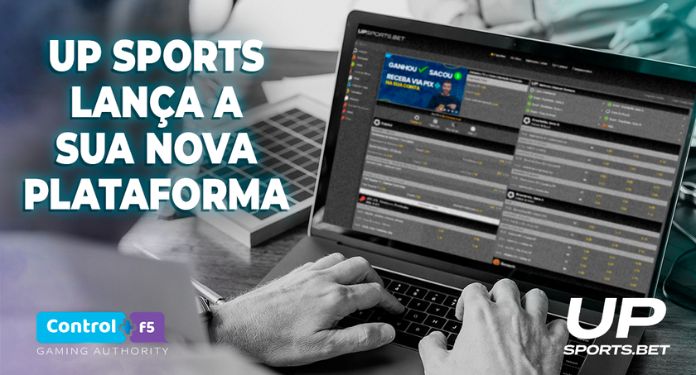 Up Sports, a sports betting site that has become increasingly popular among the Brazilian public, launches its new website.
The platform has undergone major overhauls, with the aim of making the experience of its audience even more positive. The entire UX has been optimized, in addition to the adoption of more advanced technology in terms of security and features that make navigation faster and easier.
The new Up Sports website will also bring new gaming options, so customers can have even more fun.
"UpSports has an aggressive growth plan for this year. The redesign of the site is one of the fundamental steps for all other projects to develop as well. We will bring news on several fronts such as marketing, product, services, technology and much more. Wait!", says the company's CEO, Felipe Dias.
Up Sports offers news, with more credibility
The site also preserves its excellent reputation in the market, as it has professional customer support, fast withdrawals and very competitive odds.
Up Sports has a very complete sportsbook, offering bets on football, basketball, tennis, volleyball, baseball, American football, MMA, boxing and many others.
Football is the main sport of the house, vertical that brings several good opportunities to the bettor, and covers the best championships in the world such as UEFA Champions League, Campeonato Brasileiro, Libertadores, Premier League, regional championships and others.
UpSports is also preparing many quite substantial promotions, bonuses and benefits for its audience, full of fans and fans eager for great opportunities and flashy odds.
Sports betting has already become popular with Brazilian fans, who are always looking for an opportunity to strengthen their support for their favorite team in the most diverse sports.
Wait: the Up Sports website will bring you a unique experience.