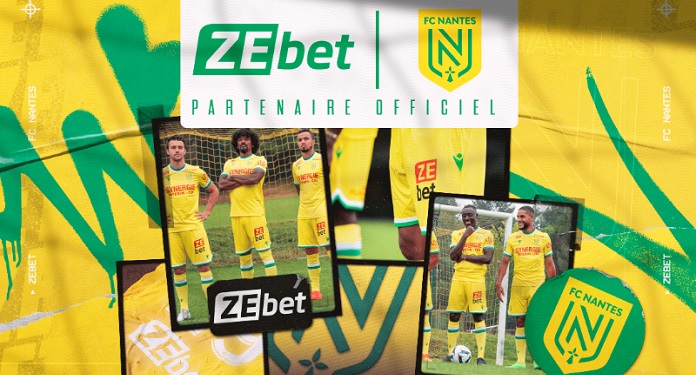 Online betting operator Zebet has signed a deal with French football team FC Nantes. According to the terms, the brand will be inserted into the shorts of players in the professional squad for the next three seasons.
Zebet's debut in the French club's uniform should take place next Sunday, 7, in the opening round of the French Championship in a game against Angers, away from home.
In addition, Zebet will work with the club on a wide range of activities to promote its sports betting offering, with a number of actions planned over the course of the new football season. Nantes and their new sponsor will also act to encourage responsible gaming among fans.
It is worth remembering that Nantes finished the last French Championship in ninth position, but won the Coupe de France title. With this feat, the team secured a spot in the group stage of the Europa League.
Last Sunday, August 31, the club was beaten by Paris Saint-Germain (PSG) 4-0 in the 2022/2023 French Super Cup, which traditionally marks the start of the local football season. The French Super Cup pits the champion of the national league and the current winner of the Coupe de France face to face.
About Zebet
Zeturf is an online betting platform that was founded in 2004. The company expanded its activity in 2014, also offering an area dedicated to sports betting after receiving the approval of the Online Gaming Regulatory Authority (ARJEL) resulting in the creation of the Zebet.
Zeturf France Limited's head office is based in Malta. Zeturf France Limited was founded by Emmanuel de Rohan Chabot in the early 2000s. Coming from an influential Frenchwoman, the entrepreneur created Zeturf, a website originally specializing in turf. Just before the 2014 World Cup, the offer was expanded with the inclusion of sports betting.