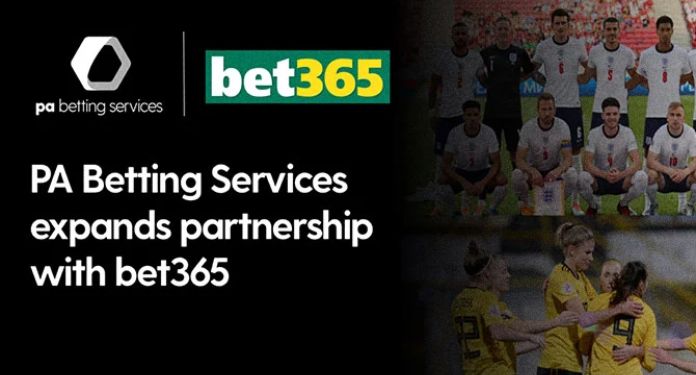 PA Betting Services has extended its partnership with bet365, providing you with new data on international football. The provider hopes that its new data will give bet365 more betting creation opportunities and improve the operator's offer to customers.
PA Betting Services has been partnering with bet365 for over 20 years, providing the operator with horse racing, football and other sports content.
The new football provider data comes from the Scandinavian, South American and Eastern European regions, reinforcing data that bet365 already has access to from those jurisdictions.
PA Betting Services gathered this data through its Football Data API solution, technology already used to provide bet365 with data from other global markets.
Eugene Delaney, Director of PA Betting Services, said: "We are delighted to play such an integral role for bet365."
"Our teams work tirelessly to ensure that all PA Betting Services data is delivered quickly and accurately. We have shown our agility and reliability to deliver multiple leagues from around the world in a short amount of time."
About PA Betting Services
A subsidiary of PA Media Group, PA Betting Services has been providing UK and Irish horse racing and sports data for over 30 years.
About bet365
Bet365 Group Ltd is a UK based betting company. Currently, the operator is one of the main online betting brands on the planet and is present in more than 200 countries. The group offers sports betting, poker, casino, games and bingo, as well as video streams related to sporting events.
This isn't the only deal bet365 has closed recently; a June press release detailed its agreement with Sports Information Services to broadcast the 49's live landline product on its website for the first time.
Furthermore, in June, bet365 was also partnered with a women's boxing event promoted by Boxxer, which is scheduled to take place on 10th September 2022.