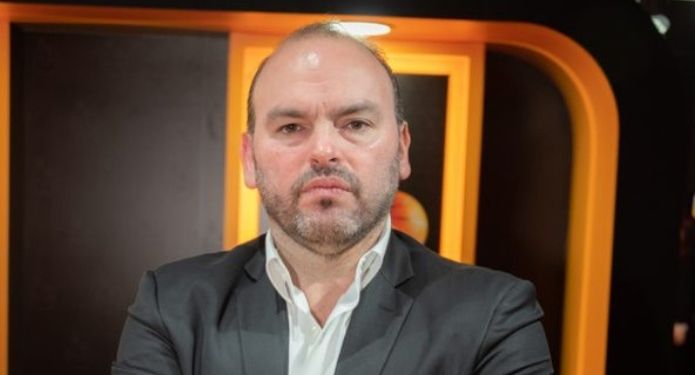 A creative and innovative person who brings energy, enthusiasm and leadership to problem solving, Costa Rican native, Víctor Arias, who is Vice President of Latin American Operations at Pragmatic Play, gave an exclusive interview to iGaming Brazil.
Check out the exclusive interview with Víctor Arias, from Pragmatic Play
Today, iGaming Brazil brings the human side of this entrepreneur who told us about his childhood, family and the story of how he started at Pragmatic Play. Plans for the future? Also.
iGaming Brazil – Víctor, what are the values, philosophy and beliefs that you have learned since childhood and apply to your family, through the training you received? What is the most important thing you carry from this stage of your life?
Víctor Arias -I come from a family that has always taught me respect, commitment, sacrifice, love, that everything in your life has value. Nothing in life is free and to get to the top you have to work hard. One of the best lessons I learnt was that when you get the satisfaction of having worked hard and given your all, with successful results, it's incomparable to any other feeling.
That is what I apply to my daily life, both in work and with my family – balancing dedication and commitment with affection and love. I am passionate about the industry and my work. I love what I do and that complements the rest, so that in the end there will be triumphs and both professional and personal growth.
iGaming Brazil – What values ​​do you try to pass on to your children?
Víctor Arias –
With small gestures and actions, I show them that not everything is simple or the way we often want it to be. My children are extremely demanding, which I think is normal for the stage they are in, but I try to stay focused and help them learn that everything has a reason for being.
That said, there are also many things that I don't force or say, because first I want them to be children, to make the most of their childhood and experience it properly. There must be a balance between what I want them to learn and absorb from my personality, so that it's in the right measure.
iGaming Brazil –
Victor Arias -It will be my two-year anniversary in May, and I must say, my time has been one of constant challenges and achievements. Pragmatic Play is a company that never ceases to amaze me for its magnitude, an impressive diversification of products and one that works with the highest level of process and quality standards. It hasn't been easy; it's been two years of learning and applying what I've acquired during the two decades I've been in the industry.
Added to this is the new reality that the pandemic has brought us, in which we have had to adapt to new trends, ways and strategies of work, including moving from face-to-face to virtual. I remember that when I started the Latin American team here, I did it with two excellent professionals. Today, we form a team of almost 20 people, divided into six countries spread across the continent.
I can safely say that we enjoy a presence throughout Latin America with our entire product portfolio. We fulfilled our main objective of positioning the brand as one of the leaders in the region and preferred by the users here.
Our strategy is based on localisation, which has meant we needed to establish a solid foundation wherever we commit to, alongside a professional, proactive and committed team that believes in the brand we represent. Having local knowledge is vital, and all our team are available in the same time zone, while understanding local languages: Spanish and Brazilian Portuguese.
There are also the different varieties of Spanish to consider too, because let's remember that in Peru, Argentina, Mexico and Colombia, the same word can mean different things, so it's an aspect that we take into account to ensure we possess the right diversity in cultures that provide the knowledge used to power our localisation strategy.
Our team continues to grow, which is a sign of how well we are progressing and we continue to place demands on ourselves to be the leading service provider, which is something we pride ourselves on.
iGaming Brazil -You have more than 20 years of career in iGaming, working for B2C and B2B companies. How did your interest in the industry start and where do you see yourself 10 years from now?
Víctor Arias -My story goes back to 25 years ago. I started in this industry at 18 and now I'm almost 43 and I did it early because I wanted to be independent from my parents. At the time, I was in college and my first job was as a customer service representative at an online casino in San Jose, Costa Rica. Since then, I've been growing and exploring different departments and types of companies.
I worked within varied companies in Costa Rica, Curaçao, Malta, England, Sweden and other Latin American countries – this industry has given me the opportunity to live in different countries and the privilege of getting to know different cultures in the world, which has enriched me in a number of ways.
For me, my career in this industry was a university degree. It's been a lifetime; 25 years is a full life in this industry. I accept that on several occasions I tried to change areas and take advantage of other opportunities, but when I saw myself in them I realized that what I knew how to do was this. There were failed attempts but, at the same time, I'm glad it was like that, because I confirmed that what I like is what I do today. There is no better saying to illustrate this than the one that says "Do what you love and love what you do".
Where do I see myself in 10 years? It's a good question, for which I don't have a definitive answer, but I love where I am today and for me, this is the most important thing. We all think about tomorrow and while it is important to have ambition, I'm so happy where I am now that I don't want to think about tomorrow, instead choosing to grow with the project I'm working on today.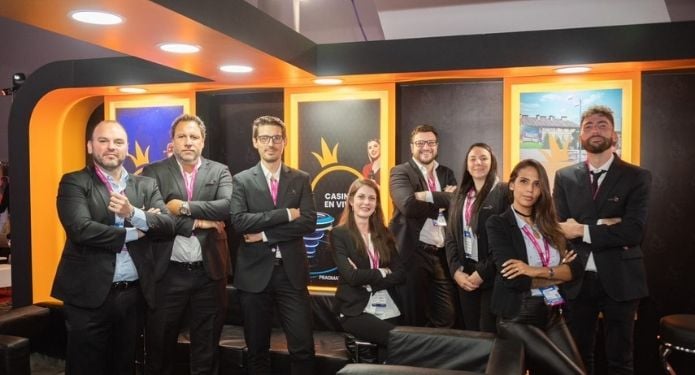 iGaming Brazil – Regarding the legalization of gaming in Brazil, do you think it will be positive for the rest of the region as well? What changes do you expect to see with this advance in the neighboring country?
Víctor Arias – Brazil is witnessing so many changes taking place that I personally don't see for certain when a resolution can be expected. Of course, I am a supporter of moves to regulate the territory. However, it's not just Brazil that may embrace regulation; we are seeing Peru and Chile with a real intention of introducing legislation too.
I would say that the process in the Latin America's largest country is taking too long. Today, we already see the development that has been enjoyed with the different sports betting sites and games focused on gambling, given that they are already regulated.
The different provinces of Argentina have active regulation, Colombia has been a leading example on the continent, Mexico has its own regulations, as well as Paraguay and the Dominican Republic, among others. We can see regulation is a vital part of the Latin American landscape, and we are remaining open minded and ready to fulfil whatever requirements are necessary to play our part in Brazil's new industry.
iGaming Brazil – What are the goals for 2022 and 2023, given the global situation of Covid-19, in terms of events and promotions, taking into account the new protocol, that is, less restriction and more permissiveness for fairs, congresses, etc?
Víctor Arias – We have a well-defined map of events and congresses. We have already attended GAT, Cartagena; SAGSE in Buenos Aires and have recently returned from ICE, London. As Latin America is such a key focus for our team, we have a responsibility to be present at all events. We will be in Chile, Peru, Mexico, Miami, Toronto and Las Vegas.
In other words, in the events relevant to our brand, in the search for the region to continue to consolidate that vote of confidence that it placed in us, reinforcing that "face to face", that handshake with each of our trading partners on the continent. It is very positive that there is now greater flexibility regarding the restrictions that were applied by Covid-19.
iGaming Brazil – Pragmatic Play participated in one of the most important fairs in the sector, ICE London. This year companies come with high expectations. What's new for this event?
Víctor Arias – Yes, exactly, it is the most important event of the sector in the world. We went with great expectations and we had the participation of many people and business partners from Latam in London. In line with our objective of diversification and innovation, we officially present our Sportsbook, our sports betting platform which, logically, represents an important step towards providing the operator with the greatest number of options to expand its product offering.
iGaming Brazil – Pragmatic Play has been present at the two most recent industry events in the region: GAT and SAGSE. What sensations did these two experiences leave in you? How do you receive the three awards you won at SAGSE, two of which explicitly recognize your career during 2021?
Víctor Arias – For both the events in Cartagena and in Buenos Aires, we had high expectations, and I am happy to say that we are completely satisfied with the result. The size of the audience was impressive and surprising, I think it exceeded expectations. It's confirmation that people were looking forward to this reactivation and the possibility of resuming personal contact when doing business.
Regarding the awards, I feel very proud and happy. Honestly, I didn't expect them, but they are the motivation to continue working on my personal project to become a better professional every day. The level of commitment and sacrifice I apply has been important and there is nothing better than to receive these accolades, to reaffirm that I'm moving in the right direction.