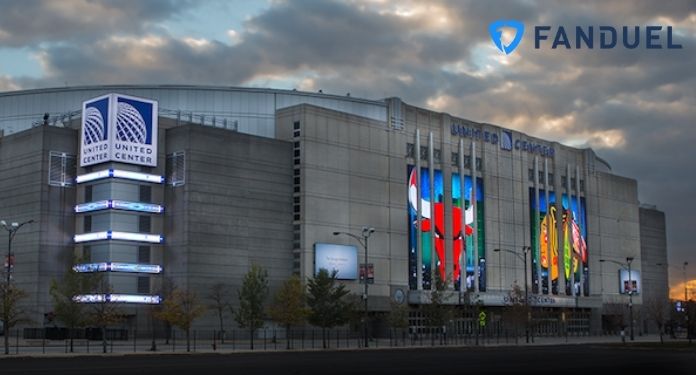 FanDuel has announced plans to open a "state-of-the-art sportsbook" in Chicago's United Center. The iconic venue has partnered with FanDuel to launch an option in arena betting.
Pending approval from the Illinois Gaming Board, FanDuel will bring its sports betting expertise to the home of the Chicago Bulls (NBA) and Blackhawks (NHL).
The proposed bookmaker will be a two-story venue adjacent to the United Center atrium, and will reportedly be "unlike any sportsbook in North America".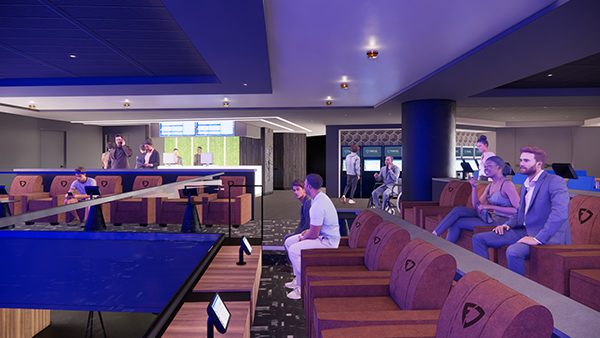 Equipped with sports betting and visualization technology, as well as a full-service team, FanDuel and the United Center said it will be a venue "where fans can enjoy Bulls and Blackhawks game action all season long."
"As a leader in the sports betting industry with a large and loyal existing customer base, FanDuel has a proven track record of innovation and excellence, making them the perfect partner in the development of the United Center bookmaker," commented Howard Pizer, executive vice president and CEO of the United Center Joint Venture.
"It is designed to give sports fans a fully immersive sports lounge experience unlike any other."
The inclusion of a bookmaker in the United Center marks a strategic extension of FanDuel's existing partnerships with the Bulls and Blackhawks.
Pending approval, FanDuel and United Center will build a non-betting space that will be branded by the sports betting operator.
Amy Howe, CEO of FanDuel Group, commented: "Chicago sports fans are some of the most loyal and passionate in the world and the plans for our sports betting room inside the United Center reflect their excitement.
"Our team has a history of delivering incredible venues to retail fans, and we can't wait to make this sports lounge the premier destination for Chicago sports fans and a place where they can fully experience the FanDuel brand," concluded Howe. .