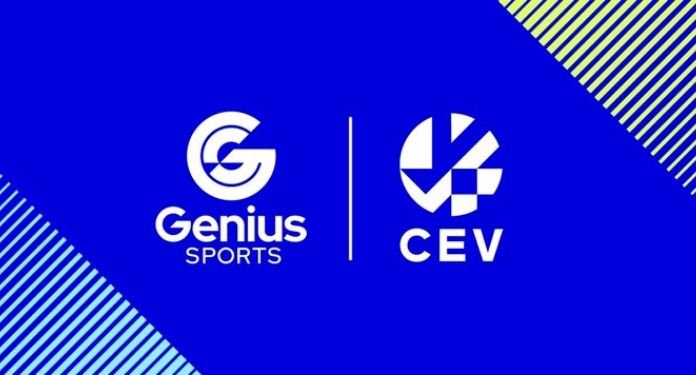 The European Volleyball Confederation (CEV) has named Genius Sports as its official technology partner.
In a new long-term agreement, the sports data company will power all of CEV's top men's and women's indoor, beach and snow volleyball competitions with its set of scoring, training and competition management features.
For fans, Genius will provide real-time stats for better coverage, with the 'e-Scoresheet' live scoring solution now specifically designed for beach and snow.
This should provide consistent and official match score sheets in dozens of competitions such as the CEV Euro Beach Volley, CEV Beach Volleyball Continental Tour, and CEV Snow Volleyball European Tour.
Commenting on the organizations partnership, Mark Locke, CEO of Genius Sports, said: "Providing sports with cutting-edge solutions to maximize the value of their live data and streamline their competitions has been a core part of our business for more of 20 years".
"This approach is more important than ever to us and our partners and we are proud that our partnership with CEV will drive the growth and digital transformation of European volleyball on the court, beach and snow," concluded Locke.
As an integrity partner of the National Football League, English Premier League and Euroleague Basketball, CEV hopes that Genius can help preserve the transparency and impartiality of European volleyball against gambling-related corruption.
Its betting tracking system will analyze betting activity across all CEV competitions, crossing real-time odds moves with predictive algorithms to automatically flag any potentially suspicious activity.
"Partnering with Genius Sports is a key part of our long-term vision to modernize volleyball and its governance," noted Aleksandar Boričić, President of CEV.
"We aim to innovate at every level and the latest solutions provided by Genius Sports will play a key role in supporting our efforts to further engage our passionate fans and to provide a high-quality, standardized digital experience in all of our competitions." finished Boričić.