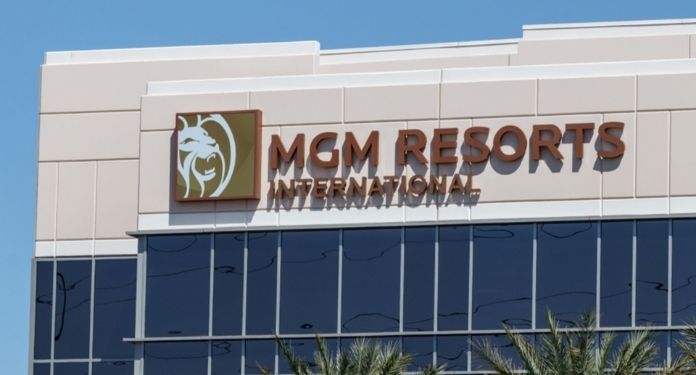 DraftKings has until October 19 to decide whether to formalize its offer to Entain, the British bookmaker MGM Resorts is trying to acquire for $22.4 billion.
DraftKings' opportunity to expand into international markets using Entain's market-leading technology could be worth it, even if the purchase price exceeds the sportsbook's own market assessment.
However, even if it is successful in its quest, rival MGM Resorts International could be the big winner in the deal.
MGM tried to buy Entain in January for $11.1 billion, but the offer was immediately rejected as too low. DraftKings subsequently offered $20.5 billion, but was also turned down for the same reason.
Although DraftKings then launched a cash and stock offer worth roughly $2 billion, it has about a week to formally make the offer, but casino operator MGM actually holds the cards.
MGM and Entain jointly own online gaming and sportsbook company BetMGM, a highly successful and fast-growing platform that aims to surpass DraftKings as the number 2 bookmaker in the United States (already the leading casino application market online).
But under the joint venture agreement, if Entain or any of its affiliates owned a competing US business, MGM would first need to give its consent.
The resort operator said he could agree to a sale if he were given full control over BetMGM. "MGM's priority is to ensure that BetMGM continues to capture the growing US online opportunity and realize MGM's vision of becoming a premier global gaming entertainment company," the company said in a press release. "MGM believes that having control of the BetMGM joint venture is an important step towards achieving its strategic objectives."
While MGM has the ability to block BetMGM from operating in the US, the resort operator says it is willing to work with Entain and DraftKings to reach a mutually satisfactory solution.
The purpose of MGM Resorts
MGM has long wanted to have full access to BetMGM, which was one of the reasons behind their own proposal to Entain.
The purchase of half of Entain's joint venture would give him the same result without having to pay anything close to the amount that would have been necessary if he had bought the entire company. With BetMGM on track to generate $1 billion in revenue by 2022, it would undoubtedly be a more cost-effective solution.
Entain would also receive cash, which is said to be another reason he rejected the offer to buy all of MGM's shares. It's even possible that the DraftKings didn't object.
DraftKings is the second largest sports bookmaker in the US behind only Flutter Entertainment, but it has been looking to expand internationally.
President and CEO Jason Robins told analysts that expanding into foreign markets is something he wants to do. "This is something we're looking to do inorganically or organically or a combination of the two," he said.