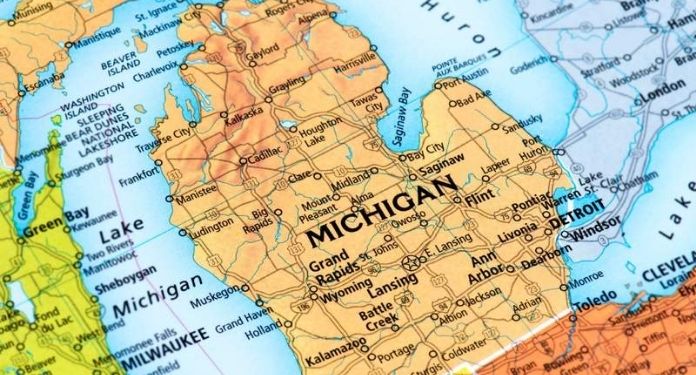 Michigan's online sportsbook generated more than $350 million in bets in September; gaming gross revenue rose 49% from $15.9 million in August to $23.7 million.
Gross income from online gambling produced $17.4 million in taxable income, yielding more than $690,000 in state and local taxes.
Eric Ramsey, an analyst for the PlayUSA network, which includes PlayMichigan, explained: "September raised expectations for the industry, and the industry outlook was already quite high. The next three months have the potential to bring even more records."
The impressive numbers of sports betting
The state's online and retail sports betting accounted for a record $386.8 million in betting in September.
According to data released by the Michigan Gaming Control Board, the performance of online bookmakers rose 84% compared to the month of August; however, the number for the month was just below the online record of $359.5 million set in March.
DraftKings led the online market for the second month in a row with $106.9 million in bets, up from $61.4 million in August.
A FanDuel ficou em segundo lugar com US$82,1 milhões em apostas, acima dos US$47,7 milhões do mês de agosto. A BetMGM seguiu com US$81,8 milhões, acima dos US$43,7 milhões do mês anterior.
PlayMichigan analyst Matt Schoch mentioned: "DraftKings, FanDuel, BetMGM and other operators have been extremely aggressive in using football to gain new customers. September's growth shows that these promotional efforts are bearing fruit, and it will help expand the market even after the football season ends."
Michigan casinos
Michigan's online casinos and poker rooms set another record with $102.4 million in gross gaming revenue for September. The previous record of US$97.2 million was set in August.
The state is now one of only three (following New Jersey and Pennsylvania) to produce $100 million in revenue over the course of a month.
According to Ramsey, the expansion of gaming options is one of the main reasons for this growth: "Live dealer games have taken online casino gaming to a new level. The state's industry will almost certainly reach $1 billion in revenue in its first year of existence, which is a remarkable milestone for such a young market."