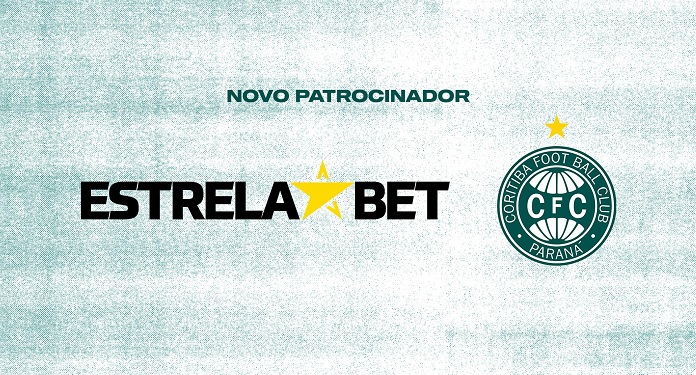 EstrelaBET, a website specialized in sports betting, is the new sponsor of Coritiba. The company, which makes Grupo Stars, closed the deal by the end of the 2021 football season. Therefore, the brand will appear on the back of the team's uniform shorts.
The sponsor's debut will be this Friday, the 17th, in the duel against Vila Nova, at 7 pm, at the Estádio Couto Pereira, in the B Series of the Brazilian Nationals. The cooperation also foresees the exploration of properties that range from the production of content in digital channels, marketing activations and the generation of opportunities in the platform's markets in events linked to Coxa.
For the CEO of EstrelaBET, João André Gercozzi, the partnership has immense potential to reach and publicize the Coritiba brand through the digital means that EstrelaBET achieves. "We came to support Coritiba! We understand the passion of their fans, and we are here not only as a sponsor, but as a partner", he stressed.
Gercozzi added: "We want to intensify the emotions of watching a game, after all, in addition to the dispute for the Serie B title, the Coxa fans will feel the emotion of watching a game worth a bet! Thus uniting two great Brazilian passions. Believe me, together we are stronger!".
The president of Coritiba, Juarez Moraes e Silva, celebrated the agreement and stressed that this could be the beginning of a long partnership. "It is with great joy that Coritiba starts this partnership with EstrelaBET, which has everything to work out. We hope this is the beginning of a lasting partnership. This makes us happy and motivates us to seek even more".
About EstrelaBET
EstrelaBet is an entertainment company that works with traditional sports betting, with fixed quotes and several possibilities for guesses. The focus is to empower the customer, through betting on the platform, all the experience he has during a football game, with a chance of financial gains.
Currently, the brand is a national reference, with a structure located in the noblest region of Belo Horizonte and a team of more than 100 employees. Service, experience, agility of support, the search for the solution of the player's problems and the reduction of bureaucracy are the main points when the site is mentioned, in fact, being well known for this quality.
Created in 2019 by the former Metropolitan group, it gained the name of CanUBet, when it emerged in the betting market. After merging with Grupo Stars, it underwent rebranding, becoming EstrelaBET, changing its name, but acquiring even more relevance in Minas Gerais and Rio Grande do Sul. Today, there are more than 300 thousand players on the site daily.