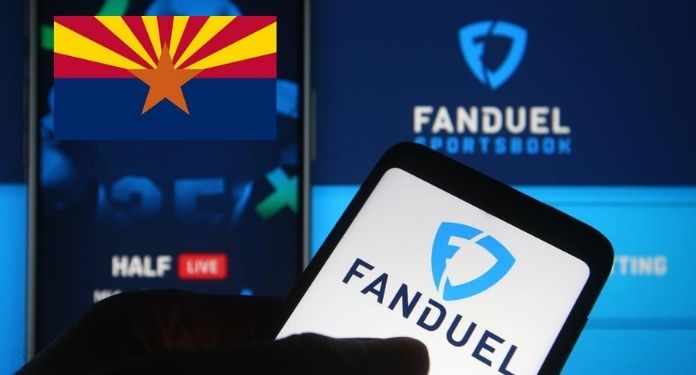 FanDuel has been approved for daily sports and fantasy bets in Arizona, according to a company spokesperson. The bookmaker has announced a partnership with Phoenix Suns and will launch sports betting at the Footprint Center in downtown Phoenix.
The Arizona Department of Gaming is in the process of evaluating eligible candidates for the 10 available licenses. ADG plans to end the allocation of licenses by Aug. 27. The Daily Fantasy Sports will launch Aug. 28 in Arizona, while Sports Betting will open Sept. 9th.
Arizona's sports betting license application process ended on Aug. 9, with 26 entities seeking to launch sports betting. There are 20 licenses available in the state, with ten for professional sporting entities in the state and ten for recognized 'tribes' in the state.
The state received 16 entries from 'tribes' and 10 from sports entities. An application linked to a sports entity does not guarantee a license.
The partnership with the state of Arizona
FanDuel announced its partnership with the Suns on the same day that Gov. Doug Ducey signed Arizona's sports betting legislation and new tribal pacts in April. The WNBA's Phoenix Mercury, which shares an ownership group with the Suns, has partnered with Bally's Corp.
Along with its sportsbook app, FanDuel will post your bets on the Footprint Center. Sports betting will be open daily with multiple walking windows and 26 kiosks, 40 TVs and a 10 meter video screen.
About FanDuel
FanDuel is an innovative sports technology entertainment company that is changing the way consumers engage with their favorite sports, teams and tournaments.
A premier gaming destination in the US, the group consists of a portfolio of leading gaming, sports betting, fantasy sports, early deposit betting and media brands.
The company is headquartered in New York, United States. In addition, it is a subsidiary of Flutter Entertainment plc, one of the world's largest gaming and sportsbook operators.