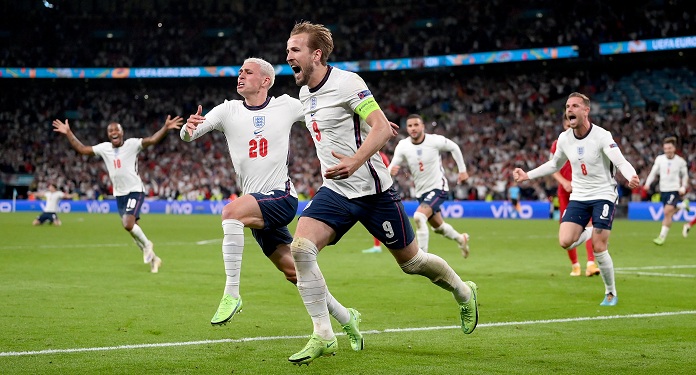 The number of TV betting advertisements during the Euro Cup has almost halved compared to the 2018 World Cup. According to figures released, a total of 85 of these advertisements appeared on ITV and ITV4 during the Euro group stage. That is, 47% less than the 161 betting ads displayed on the same channels in the 2018 World Cup group stage.
According to ITV, that's 3.7 ads per live game at this year's Euro, compared to 6.9 in 2018, as a result of restrictions introduced by the Betting and Gaming Council (BGC) in 2019.
"These numbers are testament to the success of enforcement and the continued pursuit of higher standards introduced by the regulated industry since 2019," said Michael Dugher, chief executive of the BGC.
Dugher continued: "I am pleased that the claims of 'prohibitionists' wanting to ban all betting ads on TV are unfounded and unsupported by evidence, with the government itself also recognizing that independent research has not established a causal relationship between the exposure to advertising and the development of gambling problems".
TV betting commercials cannot be shown five minutes before the start of a match and up to five minutes after it ends. A 2020 survey indicated that the standards resulted in a 97% decrease in advertising seen by children.
President of BGC celebrates improving advertising standards during the Euro Cup
The president of the BGC stated: "The significant reduction in the number of betting commercials during the Euro, compared to the last World Cup, is further proof of our members' commitment to raising standards."
Dugher added: "While it helps to promote safer gaming, as opposed to the unsafe, unregulated marketplace that employs no one, pays no taxes and does not contribute to the economy or many of our most beloved sports."
Before the Euro, broadcaster ITV promised to 'significantly reduce' the amount of game advertising shown on its network during the Euro Cup, but the initiative, which is part of the charity 'Gambling with Lives', requested that the channel not show any betting industry announcement during the final games.
Italy and England will compete in the final of the Euro Cup this Sunday, at Wembley, at 4 pm (GMT).