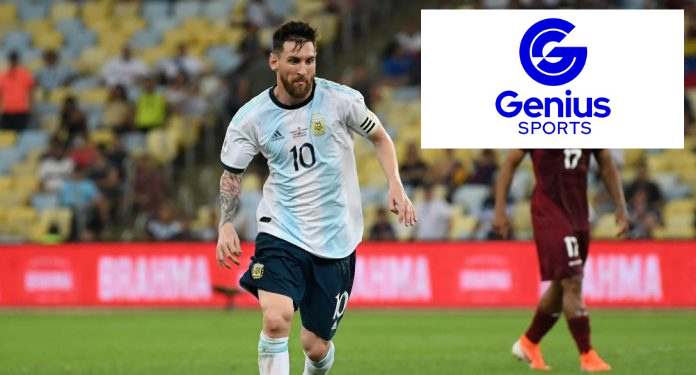 Genius Sports has been named the official data and streaming partner for all Argentine Football Association (AFA) competitions as part of a new lineup.
As part of the partnership, Genius Sports will help connect sports fans, brands and books across 3,300 games and 13 competitions, after receiving the exclusive rights to capture and distribute official AFA data and live video streams for the regulated betting industry .
In addition, the collaboration will center on the AFA's strategy to increase fan engagement with the company, while also securing official data distribution rights to the media in all AFA competitions, allowing brands, publishers and advertisers to explore the whole range. of personalized advertising, content and messaging solutions for fans.
"The Argentine Football Association is one of the most respected and prestigious organizations in world football," said Mark Locke, CEO of Genius Sports. "To be selected by them for such a vital partnership that combines our expertise in live data, streaming, production and media is a tremendous honor and further validation of Genius Sports' outstanding credentials and strategy."
Genius Sports will also install GeniusLive+ cameras at more than 100 locations, capturing broadcast quality broadcasts that will feed the AFA's OTT platform.
Working alongside Pixellot and the Argentine company La Corte to produce all GeniusLive+ events, Genius will allow the AFA to broadcast live over 2,000 new games from eight competitions per season.
An essential partnership for Genius Sports
Claudio Tapia, President of the Argentine Football Association, added: "As one of the world's leading football federations, one of the main goals of the AFA is to generate new sources of revenue by unlocking the value of its digital assets through new strategic partnerships. As part of this process, we are expanding the reach of our brand in new markets and increasing our corporate partnerships".
"Today, we are delighted to announce this strategic alliance with Genius Sports, the leading sports technology company that trusts our association and vision and will help equip us for a digital future. the visibility of Argentine football around the world and will also open up a range of new commercial possibilities".
Genius Sports will also continue to protect all levels of Argentine football against the threats of gambling and betting related corruption.
Earlier this year, the sports technology and data company recorded a strong opening to 2021, with the group posting a 52 percent increase in annual revenue to $53.7 million.
In particular, Genius' Sportstech division posted a 41 percent increase in revenue to $5.4 million, driven by expanding services to existing sports league and federation partners operating across all layers of the sport.