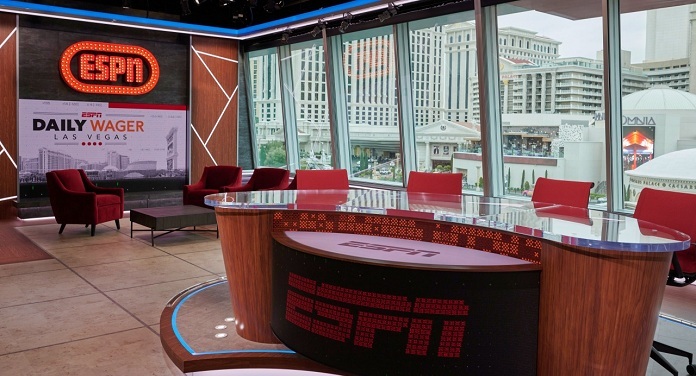 One of the world's leading media groups, ESPN is considering creating its own sports betting platform. The new agreements with companies in this segment and the hiring of specialists for its team of communicators indicate that the station is looking to get closer and closer to this industry.
According to information from a source on the Front Office Sports portal, ESPN's "all options are on the table" with regard to sports betting, as well as the launch of its own division in the market. However, the station has not yet commented on the subject.
These communications company moves have been going on for some time. In September of last year, the group closed deals with William Hill and Draftking, aiming to link its fantasy platform with two of the main players in the US sports betting segment.
ESPN hires specialists and launches an attraction focused on the betting universe
In addition, the network also hired market-focused analysts Tyler Fulghum and Joe Fortenbaugh, as well as Kelly Stewart, Las Vegas handicapper, to comment on its shows.
Recently, ESPN also launched the attraction "Daily Wager" (Daily Wager), broadcast every day and which deals with sports agendas, with the view of the betting market: tips on the best odds, forecasts, etc. The Daily Wager is produced in a studio in Las Vegas, Nevada.
These actions were unfeasible until recently, as ESPN and its owner, the Walt Disney Company, had never shown interest in the gambling market.
The subject gained even more relevance within the group after the state of Connecticut, where ESPN is based, released sports betting. In this way, the company already has the legal conditions to launch a betting platform in the place where its headquarters are located.
According to the website Super Poker, the involvement of US sports broadcasters with the sports betting industry is not necessarily new. Two years ago, Fox created the Fox Bet brand, in cooperation with The StarsGroup, owner of PokerStars.
At the time, the initiative was a pioneer among TV stations and betting sites. Later, Flutter Entertainment, owner of FanDuel, acquired The StarsGroup for about $6 billion, adding Fox Bet to its group of gaming brands.