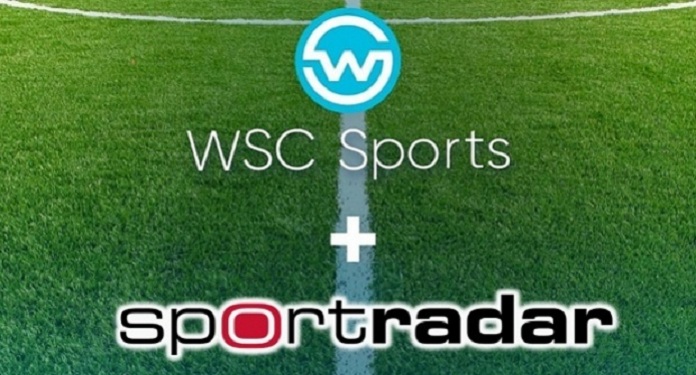 Sportradar, a sports data and content provider, has partnered with WSC Sports, a company focused on the production of artificial intelligence (AI) videos, to produce and launch its first "Live Video Notification" push service for the sports betting sector.
The partners will provide sportsbooks with a platform where they can automatically publish live event videos to users via mobile push notifications. This is the latest addition to Sportradar's vast portfolio of live channels which, according to its forecast, will exceed 330,000 sporting events broadcast in 2021.
The project is intended to improve customer acquisition and engagement, with Live Video Notification automatically producing video highlights from the WSC Sports machine learning platform. This ensures rich media for the customers' mobile app, launching push notifications that showcase the highlights of each game.
The AI ​​used by WSC Sports creates these highlights according to each type of sports fan, that is, they are fully customized – a novelty that streamlines and automates the entire process of producing the best moments for the 17 sports and 150 different leagues which are platform partners and are broadcast across the globe.
With these short clips, the company hopes to encourage users to view and interact with its app. And in their first joint production, the companies have sought to help bookmakers and enhance the user experience, thus increasing the volume and involvement in each game.
In a slightly different way, but following the same purpose, the site confivel.com, provides various information and analysis about the betting platforms that operate in Brazil, so that the player can have fun without taking risks.
The partnership must continue
In addition to Live Video Notification, partner companies are planning to launch other services. Apparently, they are already developing new integrations in the Sportradar application, which can continue to explore the possibilities opened by video highlighting, making their personalized content more attractive for users, focusing mainly on exclusivity.
According to WSC Sports Head of Betting, Yuval Benyamini, the company is excited to collaborate with a company that is considered a leader in its sector, such as Sportradar.
And that he hopes that this company can continue to build a complete portfolio of attractive services, whose function is to help bookmakers differentiate themselves from their competitors through personalized content, while further taking advantage of their streaming rights of sporting events.
For Patrick Mostboeck, Sportradar's Global Director of Video and Streaming Products, as the market is continually advancing and changing, the company needs to look for alternatives to provide customers with creative ways to interact with fans and punters. And Live Video Notification comes as a high quality service that provides operators with a tool, adding the potential to cause greater bet conversion through increased fan engagement.
The executive also says that the work with WSC Sports may generate other innovations for the market which, in turn, can bring several long-term benefits to Sportradar's customer base.
Partnerships like this one are essential for the renewal of ideas, even more for the services available in the Brazilian territory, which has experienced an explosion of betting platforms in recent years. The Brazilian market is one of the most attractive on the globe, and those operators that manage to increase the engagement of their users will come out ahead in the race for success.