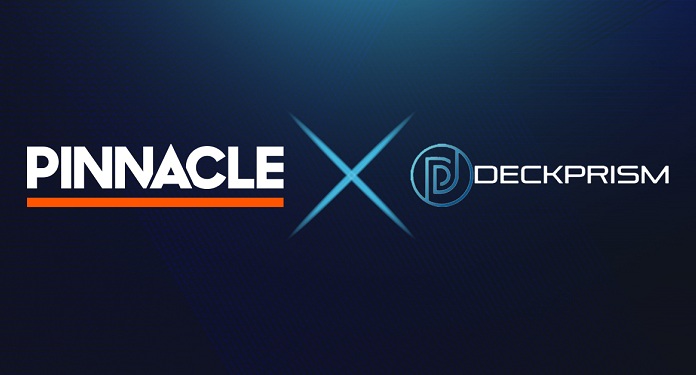 Pinnacle announced a partnership with DeckPrism Sports in an agreement that will allow the operator to further improve their gambling experience.
The operator will have access to the advanced technology of DeckPrism Sports, which, when combined with the experience of Pinnacle and the advanced risk management platform, will provide players with an unmatched betting solution.
The adoption of in-game betting has progressed faster than the ability of most bookmakers to develop sophisticated offers, leading to excessive delays and the use of rejection tools by some, causing much discontent among players.
Pinnacle wants to prioritize player experience
DeckPrism has created technology that changes that, while Pinnacle continues to deliver on its promise to eliminate these weaknesses and put the bettor first.
Marco Blume, Pinnacle representative, said: "Everyone knows that the bet at stake is where the action is today. Pinnacle thrives on this and we have proven time and time again that we will face these challenges to give bettors what they want. There are so many moving parts in the coverage of the game and a lot more experience and technology needed to make things right compared to the pre-game. "
Blume added: "We have partnered with DeckPrism Sports because they are far above others in this niche. Through this collaboration, we are setting the 'gold standard' to be followed by the industry. We had a great product before, but now our response will be even faster, as we continue to improve the gaming experience for our punters ".
Ed Miller, co-founder of DeckPrism Sports, stated: "Pinnacle is one of the leading names in sports betting around the world and we are excited to be able to work with them to ensure that their players enjoy an integrated betting experience. This is a stimulating association for both parties and is a testament to the quality of our product and that we can help to improve the excellent work that Pinnacle is already doing ".
He continued: "DeckPrism's advanced technology and models have proven to benefit companies like Pinnacle by capturing more action in the game, but it's also about creating a fairer and more reliable product. We look forward to improving Pinnacle's customer experience, while helping the company ensure more revenue. "
Collaboration will allow bookmakers to consolidate their reputation in the market
Pinnacle's level of risk management is powered by its B2B arm, Pinnacle Solution. Adding DeckPrism Sports' advanced experience, this gambling product will become one of the fastest, most accurate and reliable on the market. Therefore, collaboration with DeckPrism will also allow the company to further strengthen its reputation in the industry.
For a well-established brand, founded in 1998 with its famous "welcome to winners" policy, working with companies like DeckPrism – and taking advantage of its innovative approach – will only increase Pinnacle's status as a pioneer in the world of online gambling.