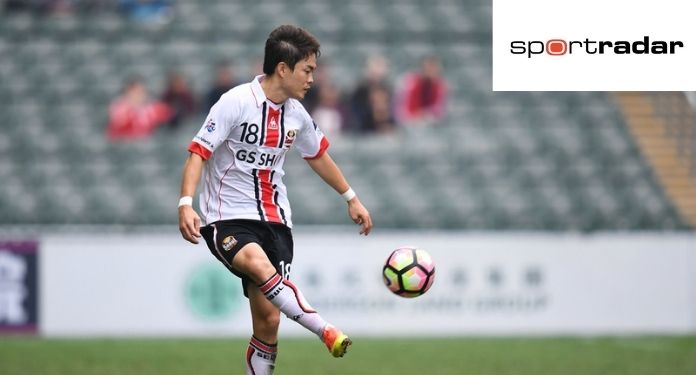 K LEAGUE TV will have all K LEAGUE 1 and K LEAGUE 2 matches broadcast live and on demand free of charge to international fans, along with exclusive behind-the-scenes footage, interviews and highlights.
This will be the first time that South Korean second division games will be available to a global audience by joining the Australian National Basketball League (NBL) and the Asian Football Confederation (AFC) as recent partnerships announced by Sportradar in distribution transmission and digital services to Asia.
Dylan Chuan, Sales Director at Sportradar, Audiovisual, APAC, said: "Expanding your fan base beyond South Korea has always been the primary focus of K LEAGUE. Therefore, we are excited to take this to the next level, improving the fan experience beyond the stadium with K LEAGUE TV. "
Fans around the world can now watch their favorite clubs and players compete anytime, anywhere. Our global media experience, with our data-based vision, sets us apart when we work with this competition to deliver this to fans around the world, "added Chuan.
https://twitter.com/Sportradar/status/1364138176265134085
K LEAGUE is considered one of Asia's top leagues and was one of the first to restart forced closings after COVID 19. They signed a multi-year partnership with Sportradar to expand their global presence in 2019.
For the 2020 season, the league saw its global broadcast distribution expanding to every corner around the globe in more than 30 countries, including Australia, China and the United Kingdom. The next 2021 season expanded interest internationally, with new markets in Asia opening up for the league.
Fans of Macau, Indonesia and the Philippines will now be able to watch the action through their local broadcasters and the new K LEAGUE TV.
Yeon Sang CHO, the secretary general of K LEAGUE, commented: "The past year has seen many changes in content consumption and we feel that it is the right time to expand our fan base through this platform that reaches a global public level. We have players from all over the world playing, and it's time to have fans from all over the world able to share the joy and passion for this competition. "