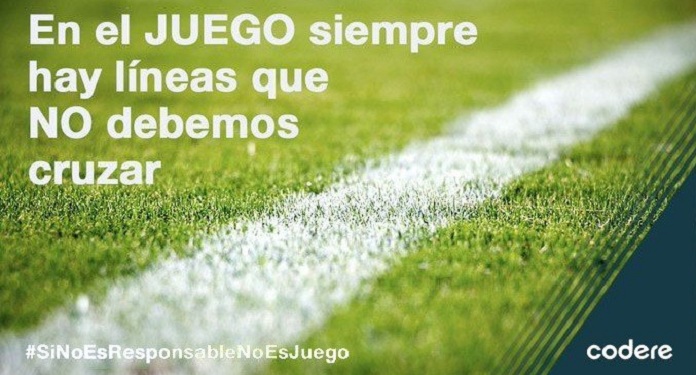 Due to the passage of the International Responsible Gambling Day, celebrated on February 17, the Spanish multinational Codere carried out several awareness and sensitization actions aimed at Argentine gamblers on the subject.
At their headquarters in San Martín, in the province of Buenos Aires, health professionals specializing in gambling problems provided information and advice to punters, relatives and friends about the help and treatment channels offered by the local government.
In addition, leaflets and various materials were distributed on the company's Responsible Gaming initiative, called "When the game is not a game". The company also took advantage of this date that is so relevant to the global betting industry to launch the institutional video of its program.
https://twitter.com/codereAr/status/1362017408488194051?ref_src=twsrc%5Etfw%7Ctwcamp%5Etweetembed%7Ctwterm%5E1362017408488194051%7Ctwgr%5E%7Ctwcon%5Es1_&ref_url=https%3A%2F%2Fwww.yogonet.com%2Flatinoamerica%2Fnoticias%2F2021%2F02%2F19%2F84945-codere-argentina-celebro-el-dia-internacional-del-juego-responsable
The International Responsible Gambling Day was celebrated for the first time by the European Gambling and Gambling Association (EGBA) in 2008. In the province of Buenos Aires, the date was established on February 17 as the Responsible Gambling Day according to with Law 15131.
About Codere
Codere is an internationally renowned game operator with a presence in several European markets, such as Spain and Italy. In addition, the company also operates in the Latin American scenario, being in Argentina, Mexico, Panama, Colombia and Uruguay.
The company was founded in 1980 by the Martínez Sampedro family, a group that manages leisure machines, and by the Franco brothers, owners of Recreativos Franco, one of the largest leisure machine manufacturers in Spain.
The company started its activity as operator of amusement machines, initially focusing on the Community of Madrid. Since this initial stage, Codere has seen rapid growth in turnover, profitability and the number of employees.
At the same time that the group has endeavored to provide its customers with the latest services and the highest quality. And this commitment to meet the expectations of partners and the market remains today.