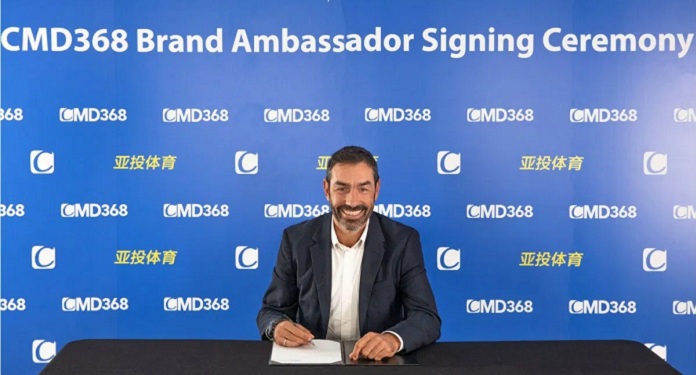 The online casino and bookmaker, CMD368 has announced former French football player Robert Pires as its new ambassador.
The famous midfielder, who won the 1998 World Cup and the 2020 EuroCopa for France, will collaborate with the sports betting operator in actions before the EuroCopa next year.
The new partnership between the former athlete and the company will involve the realization of several digital marketing campaigns in order to help increase the brand's visibility.
The former player will also participate in a promotional trip to Asia in order to connect with fans of the sport. Recalling that the player also gained international fame by joining the Arsenal team that conquered the Premier League (English Premier League) in the 2003/2004 season.
Pires said: "I am proud to represent CMD368 as an ambassador and I look forward to working closely with the brand to produce fun content to provide a rewarding experience for users."
A spokesman for CMD368 added: "The CMD368 brand stands for innovation, integrity and excellence. These same skills are summarized by Robert Pires, whose qualities, countless skills as a person and his experience as a professional football player, have made him a very loved and respected figure until today ".
About CMD368
CMD365 is an international bookmaker, focusing on live online betting for various sports and games for any event, especially events of worldwide repercussion.
In addition to soccer, the site also offers bets in several modalities: basketball, baseball, volleyball, tennis, motor sports, snooker, and much more.
According to information from the official website, the company has a license for sports betting and is committed to providing safe and quality entertainment to its users. At the moment, the platform provides more than 2,000 games a week and has about 200 employees at its service.