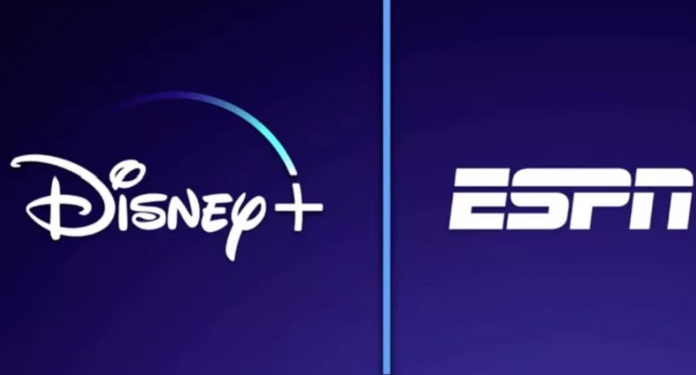 Walt Disney was notoriously an opponent of sports betting over the years, considering that the activity had no place in his "family-oriented" businesses. However, everything changed with the NBA bubble settling in Orlando, Florida.
Since then, the understanding of the sports media group holder ESPN has changed considerably. In recent months, Disney has decided that it is a fan of games and tends to support the activity to boost ESPN's operations.
ESPN recently announced that it would be forced to lay off about 300 employees. The company had implemented pay cuts for executives and personalities on the air as a result of the pandemic. In addition to the financial issue, the sports market is also joining the games industry and Disney is starting to follow the trend.
In contact with investors, Disney said it would bring sports betting content to ESPN, emphasizing the role the industry can play in its ESPN + platform. The company believes that it will be an "essential opportunity" and an "important area of ​​growth" for the media company, which seeks to regain sports leadership.
This is a complete departure from Disney's position on the matter. "I really think there is a lot of space [for games], and ESPN has already been part of that and could be doing more to provide information about sports coverage that would be relevant and of particular interest to games and not be ashamed of it, being quite open about it. But, going into business, I highly doubt it, "said President Bob Iger.
Disney radically changed its view of the gaming industry
Disney was one of the entities that fought hard against the expansion of casinos in Florida in 2018. The company gave millions of dollars to campaign against legislation that should be decided at the polls that year, but its efforts ended up being a waste of money.
Florida voters agreed to allow new legislation with the state's casino market. Further evidence that the company was preparing for the sports game came last year, when Disney made a deal to merge with 21st Century Fox, which had a stake in DraftKings.
The move towards greater inclusion of the activity occurred in September, when ESPN signed agreements with Caesars and DraftKings to work with the sports betting and fantasy sports markets.
Analysts took advantage of the announcement that ESPN + will start offering more content linked to the gaming industry, saying that this will give a big boost to the sports media group.
Matias Dorta, an analyst at Roundhill Investments, said: "Disney says sports betting is a key point for the company and it is clear that sports fans are accessing ESPN +, which in turn will introduce the world of sports betting for many viewers ".