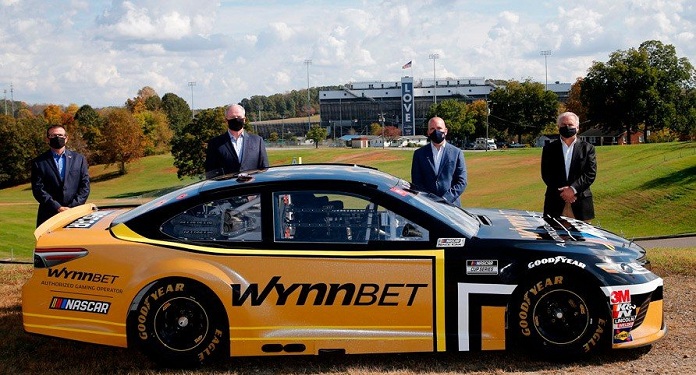 NASCAR and WynnBET, the digital gaming division of Wynn Resorts that is responsible for Wynn's sports betting and mobile casino app, announced a national sports betting partnership for several years.
As an authorized NASCAR game operator, WynnBET will collaborate with the sport to create and promote engaging betting experiences for racing fans in the United States.
"We are excited to partner with a deeply experienced and innovative team to drive engagement and expand our sports betting offerings," said Tim Clark, senior vice president and digital director at NASCAR.
He added: "Wynn is a trusted brand and our new relationship improves NASCAR's position in the rapidly evolving betting market, while offering fans yet another live racing engagement tool."
Wynn seeks regulation in Virginia
As NASCAR's historic 2020 season reaches its penultimate race in Martinsville, Virginia, WynnBET is formally submitting a request to become a legal gaming operator in the US state.
Earlier this year, the Virginia government passed a bill that would legalize betting and must grant up to 12 online gambling licenses by the end of the year.
"Like Wynn, NASCAR is an iconic brand," said Craig Billings, president of Wynn Resorts. "Together, Wynn Interactive and NASCAR will provide bettors in Virginia with unique experiences, both digitally and on the NASCAR premises."
NASCAR has a history rooted in Virginia, with two of its most iconic tracks, Richmond Raceway and Martinsville Speedway, located in the state.
Pending Wynn's approval in Virginia, WynnBET will become the official online betting option for Martinsville Speedway and Richmond Raceway, resulting in the construction of WynnBET Lounges at each location.
"We are very proud to offer fans an unforgettable experience on our racetrack and WynnBET is the best in the category in offering a premium experience to its customers," said Clay Campbell, the president of Martinsville Speedway.
Campbell added, "We are excited about what this new business could mean for the Virginia Community and for our loyal fans who will be visiting our track in the years to come."
Dennis Bickmeier, the president of Richmond Raceway, also spoke about the successes "Richmond Raceway and WynnBET have several points in common. We are both strong and reliable brands that deeply believe in customer hospitality and creating incredible experiences."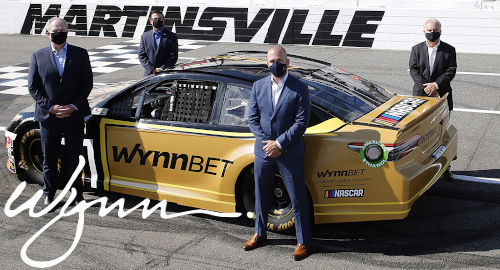 Expansion of the betting portfolio for the next Nascar season
WynnBET will expand the portfolio of bet types offered on its mobile app during the NASCAR season. The types of bets that are currently being explored include the best drivers, driver matchups, phase winners and bets linked to the winning car number, among others.
Starting in 2021, WynnBET will offer live betting through a partnership with Genius Sports and Betgenius. Since the motorsport category has experienced widespread growth in sports betting and added partners last year, such as Penn National Gaming, BetMGM and IMG Arena.