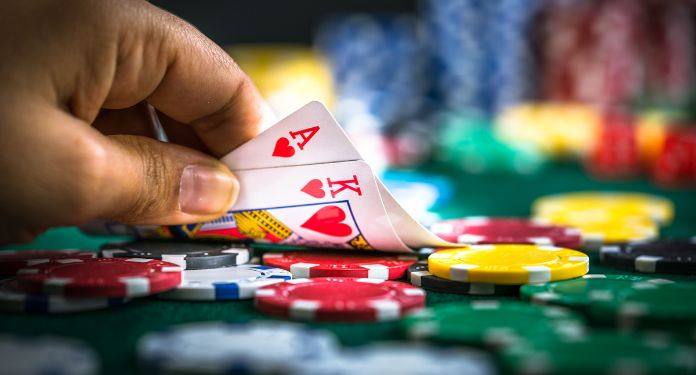 The World Poker Tour (WPT) World Championship at Wynn Las Vegas will have a prize pool of $15 million, the largest live tournament in poker history.
The main event of the tournament series, which runs December 1-20, 2022, will be the $10,400 buy-in championship culminating in a televised final table.
The series will comprise over 10 tournaments, including three primary events; the Prime Championship, the Wynn Mystery Bounty, and the World Championship.
Adam Pliska, CEO of the World Poker Tour, comments: "This is one of the most ambitious initiatives the World Poker Tour has undertaken in our 20-year history. We expect this to be a highly competitive tournament series and we are excited to partner with Wynn Las Vegas to bring this concept to life."
The WPT World Championship will feature three major rounds on December 12, 13 and 14, culminating in the crowning of a champion on December 20.
At least 200 online qualifiers will participate in the WPT World Championship, with hundreds more qualified through various live satellites.
The WPT's online subscription poker game, ClubWPT, will serve as the exclusive online platform where American players can win an entry package. The ClubWPT will also receive numerous qualifying opportunities starting next week.
Angelica Hael, Vice President of Global Tour Management at the World Poker Tour, said, "We are absolutely thrilled with our multi-year partnership with Wynn Las Vegas. Along with the WPT Prime Championship and a number of off-the-beaten-path activities planned, the WPT World Championship represents a historic moment in the 20th season of the World Poker Tour".
About the World Poker Tour
The WPT refers to a series of poker competitions both in person and online. In general, these championships count with the participation of a good part of the professional players of the most varied nationalities.
The WPT originated with television producer Steven Lipscomb, who now serves as the CEO of WPT Enterprises (WPTE), a company that controls the organization of tournaments.